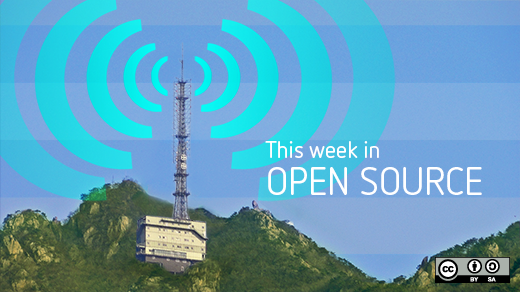 Open source news for your reading pleasure.
January 6-10, 2014
In this week's edition of our open source news roundup, you'll learn about some new partnerships that could lead to some new open source tech. Here's what we found:
Android coming to cars
Google announced this week the creation of the Open Automotive Alliance, a new partnership of car makers and technology companies that are teaming up to bring the Android mobile operating system into cars. The new alliance aims to make it easier for drivers to link their Android devices to their cars so they can seamlessly access things like maps, music, and apps through your car's built-in controls and in-dash display. Google is seeking other auto makers to join the alliance, reports Computer Weekly, but said it's possible Android could be adapted into cars by the end of the year. Meanwhile, CIO.com reports that this announcement pretty much marks the start of a war between Android and iOS and whether Google or Apple will dominate the in-car tech market. 
Smart and open TVs
Mozilla and Panasonic are teaming up to create a new smart TV powered by the Firefox OS, reports TechCrunch. By using Firefox OS, Mozilla says it will help "solidify open Web standards for smart screen solutions ... and enables developers and service providers to create a wide range of applications and services to deliver a new user experience." In these next-generation smart TVs, basic functions such as the program guide will be written in HTML5 instead of simply being embedded programs. The move will make it easier for users to customize their on-screen experience and for developers to create apps for the TV.
New robot brain
Robotics enthusiasts now have another open source tool to power their creations. Billed as the brain for robots, Rex is a tiny computer designed to power robots and its driven by a new open source operating system called Alphalem OS, reports Wired.com. Rex was created by Mike Lewis and Kartick Tiwari after they realized they wanted a Raspberry Pi designed specifically for robotics. The single-board computer is not meant for beginners, but if you're already comfortable with Arduino or Raspberry Pi, you might want to check it out.
Four reasons to go open source
Trusty Opensource.com readers have likely already dove into open source software in some capacity. But there are plenty of organizations that have yet to take the plunge. If you work at a place that has yet to see the open source light, then you may want to share this InfoWorld article with the powers that be. In the article, writer Howard Baldwin explores four key reasons why organizations of all sized have said yes to open source. The article features several specific examples of companies that have turned to open source software. It's a great resource to keep in your back pocket (bookmarks) to share when you come across someone who needs to be enlightened.



Ginny Hamilton was a community manager for EnterprisersProject.com, an online publication and community focused on how CIOs and IT leaders create business value through information technology. A former journalist, Ginny is passionate about local politics, journalism, technology, and social media.

This work is licensed under a Creative Commons Attribution-Share Alike 3.0 Unported License.