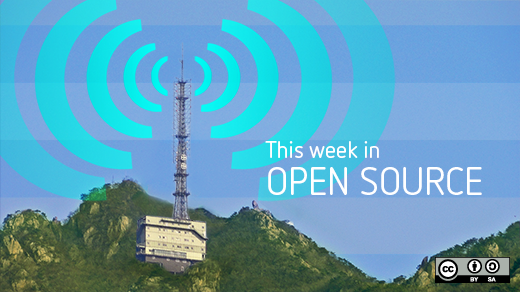 Open source news for your reading pleasure.
January 13-17, 2014
In this week's edition of our open source news roundup, you'll learn about some new partnerships that could lead to some new open source tech. Here's what we found:
Women and GitHub
There's a lot of talk in the technology industry about the lack of women working for tech companies. So, it's nice to hear about an open source company that is taking deliberate steps to give female developers a voice, as well as hiring them. ReadWrite has an article about GitHub's "Passion Project," a lecture series hosted at GitHub's San Francisco headquarters where notable women in tech talk about a topic they're passionate about. The lecture series, started by GitHub employee Julie Ann Horvath, are growing in popularity and are having a nice side effect: GitHub is recruiting more women employees because of it. Find out how the lecture series works, how it's helping GitHub's recruiting, and why Horvath says it's not sexist.
Openness at Microsoft
If you've ever wondered what it's like to promote open source at Mircosoft, then you won't want to miss this Q&A with Gianugo Rabellino. It's Rabellino's job to advance Microsoft's commitment to openness across the company and throughout the industry, according to the Openness at Microsoft blog. In the interview, he talks about how he sees the spirit of openness changing the way Microsoft does business. He also has a rebuttal for those who are skeptical of Microsoft's work with open source. You can read the full interview here. (Hat tip to community moderator Robin Muilwijk for putting this post on my radar).
Open source advocate speaks
If you've been following hardware engineer Andrew 'Bunnie' Huang's efforts to build a laptop made entirely of open source components, be sure to check out his interview with EE Times. In the interview, Huang gives an update on his laptop, offers details about his efforts to hack the Xbox, and his views on open source hardware. Huang will be the keynote speaker at the April 2 EE Live! event at the San Jose Convention Center.
Tim O'Reilly on open data
McKinsey recently sat down with O'Reilly Media CEO Tim O'Reilly for a live discussion on open data and how it's becoming increasingly important for business and government. In the interview, O'Reilly talks about what needs to be done to make open data even more effective. You can watch the video below (Flash required), or read the transcript here.
Ginny Hamilton was a community manager for EnterprisersProject.com, an online publication and community focused on how CIOs and IT leaders create business value through information technology. A former journalist, Ginny is passionate about local politics, journalism, technology, and social media.

This work is licensed under a Creative Commons Attribution-Share Alike 3.0 Unported License.