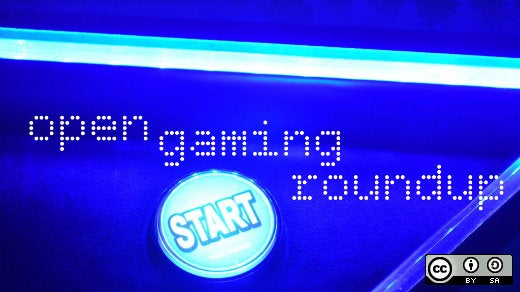 Open gaming roundup
Week of November 8 - 14, 2014
Hello, open gaming fans! In this week's edition, we take a look at Gamebuino's Arduino console, Oculus VR's SDK for mobile release, women in gaming, and more!
Gamebuino: an 8-bit 'maker movement' Arduino console
At DW.de we can read about Gamebuino, an 8-bit Arduino console for gamers and developers. Created by Aurélien Rodot, a French student, the console is based on open source Arduino. Rodot created the console overnight, and started a crowdfunding campaign, after which he sold more than 1,000 Gamebuinos. Get the full specs and more at gamebuino.com. And as you can read on GameBuino's site, you can also use the console as a monitor, data-logger, or anything you can think of.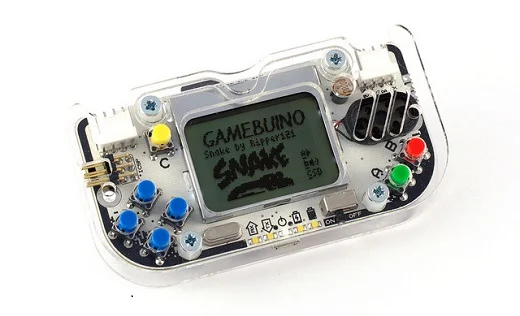 Gamebuino Arduino console (CC BY-SA 2.0 Gareth Halfacree )
LyteShot is building a new gaming market segment in Chicago
Chicago has a rich history of gaming. Pinball was invented here, and "nearly every coin-operated arcade game was manufactured in Chicago." Now, LyteShot is bringing mobile gaming and augmented reality into the world. And its doing so with a part open source platform, part open hardware. Games built on LyteShot software and hardware, lets you play games outside, store your data in the cloud, and get live gaming data on your mobile device. Because its all open, you can build your own games. Checkout their website, lyteshot.com, where information is available for developers, makes, and, of course, users.
Women driving growth in gaming!
In an article on Huffingtonpost.com, authors Philip Tan and Sara Verrilli, both from the MIT Game Lab, write about how women are driving growth in the gaming market. Game development thrives on the collaboration within teams that are multifaceted. "Increasing the diversity of people playing these varied roles in the development process ultimately increases the variety of games available to play." MIT Education Arcade is offering a new massively open online course, Introduction to game design. They hope, this "will contribute to growing and diversifying the game-creation community." This MOOC is a "practical introduction to concepts and practices of game design, emphasizing the basic tools of the trade: paper and digital prototyping, design iteration, and user testing."
Oculus VR's software development kit available
At Engadget, read about Oculus VR and the release of Oculus Mobile SDK under an open license. As the article mentions, you can program "for Samsung and Oculus VR's joint venture: Gear VR. The SDK is meant for use with the Note 4, which powers virtual experiences in Gear VR." The full source code is available, to "jump-start your own VR app development." Read the announcement by Oculus, where you also find a download link for the SDK.
New games out for Linux
The Action-RPG, Transistor, from Supergiant Games, has been brought to Linux by Ethan Lee. More details on this release in this blog post.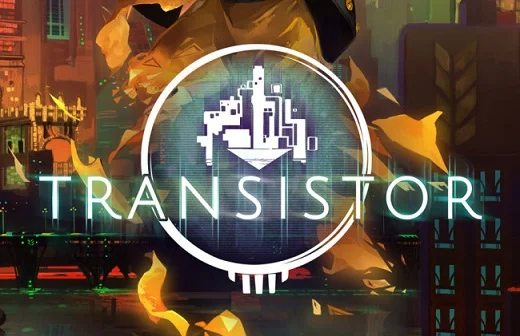 Massive Chalice, a strategy RPG is available as Steam early access. Game details, a trailer, and some screenshots can be found here.
Release details were announced by Pencil Test for Armikrog, an adventure type game. The should arrive on Linux, in early 2015. Details to be found here.
Next month, Lords of Xulima should be released for Linux. Lords of Xulima is a role-playing game, "where Gods and humans once walked side by side." Details and screenshots are available on rootgamer.com.

This work is licensed under a Creative Commons Attribution-Share Alike 4.0 International License.