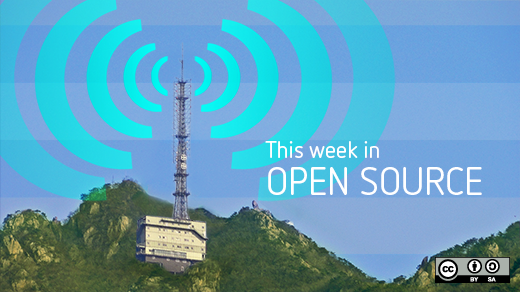 Open source news for your reading pleasure.
February 10 - 14, 2014
In this week's edition of our open source news roundup, we see the revamping of SourceForge, OpenStreetMap excelling at the Olympics, and more
SourceForge seeks a return to the spotlight
Remember SourceForge, where the open source community went for their project hosting needs before the days of GitHub? SourceForge has noticed the out-flux of users and is making some changes to adapt to the open source community's needs. (If you haven't been back since the 00s, yes, they support git repositories now.) Among SourceForge's attempts to revitalize their site is a system for sharing advertising revenue with hosted projects, including through a custom installer for projects which opt-in, allowing for additional advertising during the application installation process.
OpenStreetMap goes for the gold
Are you in the Olympic city of Sochi this week? Then you might have noticed that Google Maps has some holes in their data, making navigation difficult for those relying on the nearly-ubiquitous mapping service. Fortunately, user-powered OpenStreetMap has come to the rescue, providing much more detail in many areas of the in and around the Sochi Oympic park. 
Want a job? Contribute to an open source project!
While we've reported on the role of open source in helping developers find jobs before, we love the phrase used by Jim Zemlin, Executive Director at The Linux Foundation: "Code is the new resume." With the tech industry still growing worldwide, open source projects are a great way for programmers and other project contributors to show their skills and abilities in a way that anyone can see, and many hiring managers are taking notice. "The more you can do to demonstrate your ability to code, your work ethic, the types of technology you have experience in, the easier it's going to be for a hiring manager to assess you," said John Nagro of HubSpot.
Argentina and Venezuela cooperate on FOSS
The governments of both Argentina and Venezuela have taken on commitments to open source before, both maintaining their own distributions of the Linux operating system. But a new report says that they have taken steps to enhance cooperation between the each other. While both countries use their systems for educational programs, in Venezuela, the government says they are already using their custom Linux distribution ("Canaima") on 51% of government computers. It is hoped that collaboration will allow for exchanging knowledge and experience to help both countries in their development efforts.
Hat tip to Opensource.com Community Moderator Robin Muilwijk for sharing some of these news articles with me this week.
Jason was an Opensource.com staff member and Red Hatter from 2013 to 2022. This profile contains his work-related articles from that time. Other contributions can be found on his personal account.

This work is licensed under a Creative Commons Attribution-Share Alike 3.0 Unported License.