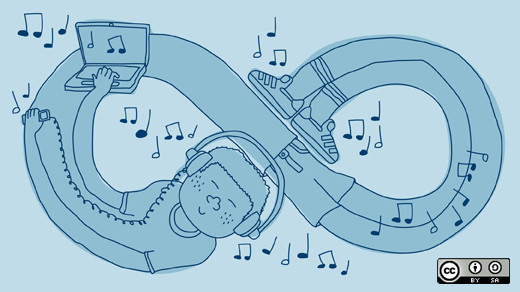 My friend Mary, a folk singer, stopped by to visit spontaneously this evening. "What are you up to?" she inquired.
"I'm recording a music video for a new folk song," I explained. "The Firefox Phone was announced last week, so I need to compose a song about it."
Mary giggled. "Mozilla is coming out with its own phone?"
"Yup, it sure is. And I've been remiss in not composing a song about it, because it's been more than a week since the phone was announced. It's almost as if I didn't care at all."
Mary, a professional musician and music teacher, helped me tune my guitar and arranged the visuals for this short music video. After shooting it, I created a new Yahoo Groups email list for anyone interested in composing or performing songs related to open source software or culture. Every freedom movement needs songs. If it's not worth singing about, it's not a movement.
Send a request to the Free Software Singers Yahoo Group if you'd like to join.
And here is the demo of the "Firefox Phone Song". More lyrics needed. More instruments needed. More vocalists needed. Are you going to help?
Hey, if we do a good job composing some open culture songs, we could do a crowdfunding campaign to pay the phenomenal a cappella group Pentatonix to record some of the songs. A good idea?
Phil Shapiro is best known for his song "Oh Metadata", which he composed, performed, choreographed, and danced to--with help from the Benson Family of Bethesda, Maryland. "Firefox Phone Song" is the third Mozilla-related song Phil has worked on. He can be reached via email at pshapiro@his.com and on Twitter at @philshapiro. More of his songs are available on his YouTube channel.
Phil Shapiro has been an educator, teaching students from pre-school to graduate school for the past 30 years. He currently works at a public library in the Washington, DC area, helping youth and adults use 27 Linux stations.

This work is licensed under a Creative Commons Attribution-Share Alike 4.0 International License.