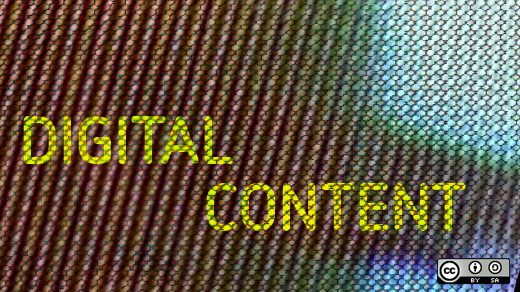 Today is the Day Against DRM, organized by the Free Software Foundation through their Defective by Design campaign against digital rights management (DRM), which they refer to instead with the more accurate moniker "digital restrictions management."
The first Day Against DRM was held in October 2006, and though progress has been made, there's a lot left in the fight against DRM. While music has largely made the escape, DRM has been added to far more products than most of us were even envisioning it being used for back in 2006.
The EFF will be hosting a live video discussion at 10 a.m. PDT/1 p.m. EDT to talk about the issues. The panel features EFF's Intellectual Property Director, Mitch Stoltz, Staff IP Attorney, Danny O'Brien, and Global Policy Analyst, Maira Sutton.
You can also mark the day by purchasing media from companies that have made the choice to publish without DRM, including:
Learn more about the fight against DRM in the Opensource.com archives
Ruth Suehle is the community leadership manager for Red Hat's Open Source and Standards team. She's co-author of Raspberry Pi Hacks (O'Reilly, December 2013) and a senior editor at GeekMom, a site for those who find their joy in both geekery and parenting.

This work is licensed under a Creative Commons Attribution-Share Alike 4.0 International License.