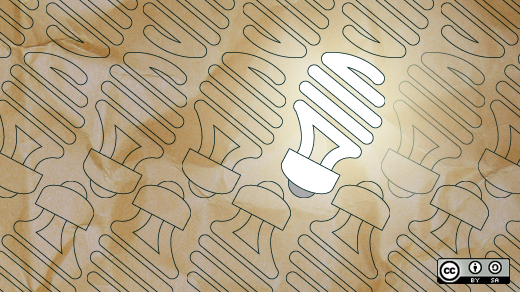 ChickTech is based in Portland but plans to be nationwide by 2016. After interviewing Jennifer Davidson about how ChickTech gets girls involved in tech, I have high hopes it's even sooner.
The non-profit targets girls who would never nominate themselves to participate in a tech workshop and who wouldn't dream of a career in tech. Why? Because they've never had someone believe their skills were valuable in that world. I believe that our society understands that girls' skills are needed in tech, we've just needed support for our girls like we've shown for our boys.
At ChickTech, women like Jennifer Davidson and ChickTech founder Janice Levenhagen-Seeley, give girls a chance. A jumping off point. A view into a world that can also be theirs.
ChickTech will host Open HeARTware workshop at OSCON 2014 on July 20.
What drove the creation of ChickTech, and what does it do?
We started ChickTech because we've experienced, first-hand, the lack of gender diversity in tech careers. Without this gender diversity, women don't have a workplace that helps us feel like we "belong." So we decided to create a nonprofit that would change that by creating a community of support for women and girls, provide them with fun and exciting workshops to improve their confidence and abilities, and change tech culture for the better. Our general mission is to get more girls and women in tech and to retain the women who are already there.
We're based in Portland, Oregon, but we're quickly expanding to cities around the United States. Our current focus is ChickTech: High School, a year-long program for 100 high school girls to participate in project-focused tech workshops, internships at local tech companies, and a mentorship program with local tech professionals.
Tell me about your role as program manager and how the leadership teams work.
I help with every aspect of ChickTech, from helping Janice, the Executive Director, shape ChickTech's vision to event planning to grant writing. However, a normal program manager would head up a leadership team in a specific city.  So, in addition to helping with everything else, I also head up the leadership team in Corvallis as we plan a weekend-long event at Oregon State University. It'll be the first event where the high school girls will get to stay in the residence halls on campus. We're excited to provide a first-time college experience for many participants.
Each ChickTech chapter (currently Portland, Corvallis, and San Francisco) has a leadership team whose job it is to organize volunteers to run events for the ChickTech: High School program. We implemented leadership teams with a goal of building community amongst local tech professionals and university students; these volunteers work together to make positive change in their communities by introducing girls to
technology.
What are you trying to get across with the ChickTech: High School program?
The main goals are to show girls that they do belong in tech, that they can do it, and that their skills and talents are absolutely needed. ChickTech seeks to increase participants' confidence in their tech skills and seeks to build a tech community for participants to provide a sense of belonging and support. In the United States, many girls are brought up to believe that "girls can't do math" and that science and other "geeky" topics are for boys. We break down that idea. We fill a university engineering department with 100 high school girls—more girls than many engineering departments have ever seen. The participants can look around the building and see that girls from all backgrounds are just as excited about tech as they are.
We see such positive change in girls over just a 2-day event. We don't want to change the girls to fit the current technology culture, it's to ready them to improve that culture and their communities with our help.

The ChickTech: High School program starts with a 2-day kickoff event. Each girl participates in 1 workshop for a full 2 days, ranging in topic from robotics to user experience. Workshops are developed in collaboration with ChickTech leadership, local tech professionals, and university students. At the end of the workshop, girls have a customized project that they can take home. ChickTech doesn'tbelieve in boring tutorials or panels. Instead, ChickTech volunteers work with the girls to create a project of their very own. Something that the girls can be proud of, that they can take home as a reminder of what they learned and what they're capable of.
Well over 60% of ChickTech: High School attendees have never participated in any tech-related event (programming, robotics, etc.) before. And to take a girl who has no exposure to tech before the 2-day event, to have a customized, operating robot by the end of that weekend is quite powerful.

After the 2-day event, we have monthly workshops that revisit some topics from the 2-day workshop, but also give them the chance to explore how technology has revolutionized many industries, from medicine to fashion to films. Our mentorship program is in its first year in Portland, and it's having a great positive impact. We do team-building activities between mentors and mentees, and we encourage mentors to bring their mentees to user groups and tech events around Portland to really help them feel like they have a welcoming tech community.
Do you use open source software and hardware in your high school and adult workshops?
We use and promote open source tools and products because we want to lower the cost barrier to entry for the girls. We want them to be able to install and use these tools when they get home to continue their projects. For example, our website design and creation workshop uses Drupal, and we use open hardware (Arduino) for our soft circuits workshop. In our computer construction course, we teach girls how to install Ubuntu on a desktop machine that they built (and that they get to take home!).
Personally, I am passionate about open source and open knowledge, and I think it's a fabulous way to share knowledge and ensure that people from all  backgrounds have access to tech.
What is your experience working with teenage girls?
My first role in ChickTech was as a "Designing Experiences" workshop lead. I worked with a team of volunteers to create the curriculum and conduct a workshop related to User Experience. Conducting this workshop was an example of how ChickTech does not only positively influence the girls who attend, but also the volunteers. My confidence went through the roof because I learned that I knew enough about my field to teach it, and teach it in a way that high schoolers would understand and find interesting. I had a great time with the girls in the workshop, and it was inspiring to hear things like, "I could totally see myself doing this for a job!" and "People get paid for this? Cool!" The User Experience workshop involves local non-profits as clients, and the girls are grouped into teams and tasked with designing a solution to the non-profits' tech issue. We have the clients pitch their ideas to the girls, and the girls get to pick which non-profit they work with.
They work on real problems, with real clients. One of our clients, Wearshare, found the experience so useful that they are hosting ChickTech interns this summer.

The part of ChickTech: High School that is both unique and extremely effective is the fact the girls are nominated to attend. This sends them the message that they were selected for this special opportunity because someone believes in them. We ask high school career counselors and teachers to nominate up to 15 girls from their school who they think would excel in tech but who aren't engaged in tech opportunities yet. In addition to reaching out to public schools, we also reach out to the Boys & Girls Club, and alternative schools. Because we specifically ask schools to find girls who have no tech experience, and who may not consider tech without an extra push; we reach the girls who will not self-nominate and have a very low chance of choosing a technology career without us. We also ask that at least 33% of nominees are eligible for free/reduced lunch. To make this program accessible to all, our events are completely FREE for attendees, and we provide meals and transportation for those who need it. It's *never* too late to become a technology creator, and we pass that on to these amazing high school girls who may very well find their passion is in tech.
Many girls in our program do not realize the many choices they have in tech. The big problem is that, before entering ChickTech, they didn't have a community that knew or cared about tech. We provide that. We've seen girls write about ChickTech in their college essays and switch their career path from dental assistant to engineer. ChickTech works, and it's because of the passion of the founder, the passion of our volunteers, and our excitement about creating a safe, welcoming, and inspiring environment for these girls.
ChickTech coordinates workshops for adults too. Who leads these and what skills are taught?
Currently, ChickTech: Career has done events in Portland. ChickTech volunteers lead these workshops, and our volunteers are made of tech professionals from around Portland. Our signature ChickTech: Career event is called "Advancing the Careers of Women in Tech," and has been held for two years at Puppet Labs in collaboration with the Technology Association of Oregon. It attracted over 270 women and provides one-on-one resume and interview advice with tech recruiters, along with skill-building workshops like introduction to open source and introduction to website development.
We've also run Arduino workshops for career level women. In those workshops, women come from all backgrounds to learn about open hardware and how to program it. For many of these women, this is their first experience with programming, and especially programming hardware!
Tell me about the workshop you'll be holding at OSCON 2014 this year. How will it be similar or different than other events ChickTech has run in the past?
Open HeARTware with ChickTech is similar to our "soft circuits" and "microcontrollers" workshops that we have run with high school students. I participated in one of these workshops with the high schoolers, because I had personally never touched hardware before; I was a software person through and through. You'll notice I said "was." After participating in our workshop, I had the confidence to create with hardware and now I have so many ideas! One of which is creating light-up jupiter earrings like Miss Frizzle in the Magic School Bus. Anyhow, we'll be enabling attendees of this workshop to create a creature with felt, use conductive thread and LEDs to learn about circuits, and to learn how to reprogram the LEDs and speakers. We capitalize "ART" in this, because these projects are quite creative, and ChickTech seeks to show how creativity is used in all forms of technology.
This workshop will be different in that we will encourage men to be participants as well. We encourage both novices and experienced people to sign up. We want to teach novices (like I was) that hardware isn't scary, and that you can create fun things with it. We want to give experienced folks the tools necessary to take this workshop back to their communities and start doing outreach to get more women in tech.
What other great companies out there does ChickTech partner with to get girls involved in coding and hardware?
We partner with a bunch of folks! This summer, we're working with Girls, Inc. to run two 1-week long workshops about smartphone app development. We partnered with Girl Scouts to run workshops about programming for younger girls. HP, Intel, Garmin, Tektronix are just a few of our sponsors. We also have strong support from Portland State University and Oregon State University with our mission. As I briefly mentioned earlier, we partner with organizations to get internships in Portland for ChickTech attendees. Free Geek, Simple, HRAnswerLink, and the City of Portland have provided internships for our girls and have shown their commitment to diversity in tech.
Even with this support, we are completely volunteer-run. To make ChickTech sustainable, we're looking for donations so we can have a few paid employees. Our goal is to be nationwide by 2016.
Final thoughts?
ChickTech works, and things in tech need to change to include more women.
Jen leads a team of community managers for the Digital Communities team at Red Hat. She lives in Raleigh with her husband and daughters, June and Jewel.

This work is licensed under a Creative Commons Attribution-Share Alike 4.0 International License.