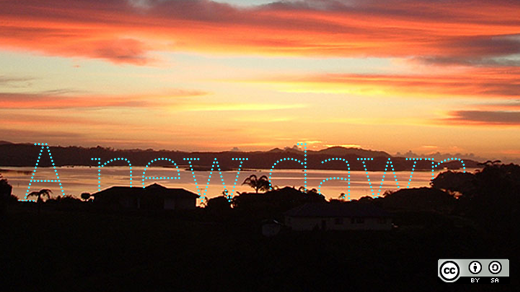 Spark is a company inspired by Zach Supalla's deaf father.
"My dad has lights in his house that flash when someone rings the doorbell. I wanted to make lights that would flash when my mom texted him, so they could stay in better touch," explains Zach.
This led Zach to create a connected lighting product that his team launched on Kickstarter in late 2012 called the Spark Socket. The Socket was unsuccessful, but afterwards Zach pivoted his team to focus on developing tools for others building connected products.
Read more about the Zach Supalla's journey with connected, open hardware on in this interview.
How long have you been working with electronics?
I'm pretty new to the electronics world. I built my first prototype in January 2012, and that was the first time I touched electronics. I was encouraged by the amazing Arduino community and the wealth of resources available online from places like SparkFun and Adafruit. About a year later, I was making electronics designs on par with something that somebody with an Electrical Engineering degree might have created.
What are your products have you made related to the Internet of Things?
Our primary physical product is the Spark Core, which is a development kit for Wi-Fi connected products. It uses Wiring, the programming language made popular by Arduino, but integrates a Wi-Fi module and a cloud service to make it much more powerful and easier to use to build a connected product. The Spark Core hooks to Spark OS, which is our full-stack open source operating system for connected products, which extends from the device to the cloud to the user.
Our tools are innovative because we've created a system that makes it extremely easy to build very powerful connected products, and bring those products to market. We've thought of everything from ease of use to security and scalability so that our customers can focus on their products instead of on the underlying infrastructure.
You launched the Spark Core on Kickstarter. What do you think it and crowdfunding for open products?
We launched the Spark Core on Kickstarter because we wanted to see what the demand looked like (which turned out to be quite high). We were asking for $10K, and we raised nearly $600K in 30 days!
We also wanted to build a community around our product and gather feedback before we went to manufacturing. We would absolutely do Kickstarter again in a heartbeat; it was an incredible experience that helped define our company. We love crowdfunding because it completely changes the dynamics of creating a product; you can bring in an audience earlier, which leads to a better product, and the whole process is so much less risky because you can figure out demand so much earlier in the process.
I think what Kickstarter and the amazing products coming out of it prove is that there are huge opportunities available for entrepreneurs who want to bring a product to market. That means that so many "Makers" who spend their weekends tinkering with hardware could make it their life's work by starting a business around their ideas.
As for open source, I think that the electronics world has been proprietary for a very long time, but open source is taking its hold, and will eventually play a huge role, just like it does in software. The Internet is built on open source underpinnings like GNU/Linux, and I hope that soon the hardware world will be too.
What's your current project? What are you making better?
Everything. We're working on making our platform more reliable and easier to use, and soon we'll be thinking about how to extend beyond Wi-Fi and into other wireless technologies.
Give us a sneak peek into your OSCON 2014 talk.
At OSCON I'll be talking about our "open source Nest-alike thermostat," which we built earlier this year during a 24 hour hackathon. I hope to showcase how a product is built and introduce the audience to open source hardware tools like ours by walking through how we built a powerful prototype in a day.
Jen leads a team of community managers for the Digital Communities team at Red Hat. She lives in Raleigh with her husband and daughters, June and Jewel.

This work is licensed under a Creative Commons Attribution-Share Alike 4.0 International License.