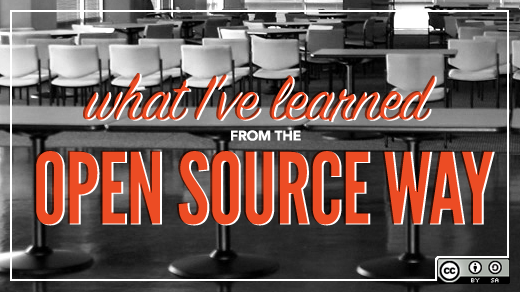 The day I received an offer from Red Hat to join the intern team, I knew it would be a once in a lifetime chance to be a part of an ever-evolving software company. Most importantly, I'd be able to contribute to the company's vision of open source.
And, you can't leave out getting that signature fedora!
While interning at Red Hat Tower in downtown Raleigh, North Carolina, my agenda was full, not only with intern activities, but with my work as a Technical Support Engineer. This summer, I was excited about bootcamp for the Red Hat Certified System Administrator (RHCSA), training and shadowing with fulltime Red Hatters, learning about work-life balance, improving on my role as an intern, and "lunch and learns" with Red Hat executives.
My internship at Red Hat has not only advanced my knowledge and skills of Linux but also about the concept of open source. When I first started experimenting with Linux, I downloaded a copy of a Debian ISO to share a partition on my Windows machine. While researching Linux, the phrase "open source" would often appear on blogs, articles, and on quick "how-to" YouTube tutorials. I would soon come to realize what that term really meant.
Ahh, training day. After two days of orientation, I met my manager and a couple of other Red Hatters that I would be working with for the summer. My role was a Technical Support Engineer in the Global Support Service Department, also known as GSS. As a Customer Service Support (CSS) associate, I provided technical support to Red Hat customers across all product lines, such as Red Hat Enterprise Virtualization, JBoss Applications, Red Hat Enterprise Linux, and OpenStack... just to name a few. On the other end of the spectrum, I made sure that customers were able to download enterprise software and register and update their systems efficiently with an active subscription.
The tools and applications required to do this job effectively took about two and half weeks of training. At Red Hat, in the GSS department, the training did not seem traditional. What do I mean?
Well, my instructors were very helpful, and would constantly say, "Don't be afraid to speak up if you are or get lost during the training." It's all about collaboration, and sometimes my own knowledge and ideas really interested my instructors. My training was broken down into sessions. These sessions included everything from learning more about the systems hardware, kernel, filesystem, storage, cloud, virtualization, networking, jBoss applications, to directories, files, and a customer's subscription type. Another aspect of training included shadowing fulltime employees in order to get a feel for what it is like talking to customers sometimes all day and handle their cases. It was rare, but sometimes the customers would come to the tower to discuss RHEL products that would be a best fit for their company's infrastructure. I can now say that I've conversed with customers and handled cases from almost all over the world.
Pretty cool, right? After the training and a week or so of my Tech Support role, I had the opportunity to train as a Red Hat Certified Systems Administrator (RHCSA). The training, also known as bootcamp, was an intense two week process and no joke! Bootcamp is technical, tedious, even tiring at times, but I loved every bit of it! Bootcamp really increased my comprehension of the Linux platform from the simple and advanced commands to an operating system that is scalable and compatible on any system and IT infrastructure.
Throughout the course of my internship, we did lunch and learn sessions with executives. To start off, Paul Cormier, Executive Vice President and President of Products and Technologies at Red Hat, taught me that the cloud is built on two fundamental concepts: the operating system and the middleware stack. Michael Cunningham, Executive Vice President and General Counsel, elaborated on ethics and the legality of business. There's a saying at Red Hat: "Your ethics are showing." Are you using best practices? Mr. Cunningham also broke down the term LEAP, which means Legal Ethical Appearance and Policy.
One other vital aspect of the company's culture that I noticed is that Red Hat supports work-life balance. Sometimes it's hard to balance your work load with family or social time when you're working long hours to push a major release out, or a marketing campaign, or trying to close multiple strategic cases in GSS. And, Red Hat does not try to match your appearance with your technical skills. They focus on candidates who work well with people and in a team-based environment. Collaboration is imperative. They already know you have the technical skills, so they look for a well-rounded person. I learned firsthand while shadowing that each individual is asked to contribute to the company. It's about individuals who want to help build, change, and bring ideas to the company to keep it the leader in open source technologies.
So, when I asked them, "What is your perspective on open source?" they all said the same thing: "It's not just software!"
Devin Bess | Information Technology student at North Carolina Agricultural and Technical State University in Greensboro NC. I am a native of Charlotte North Carolina, as a young kid I was mechcanical, I would take things apart just to see the components that work together to produce functionality. From simple things like an ink pen, to a Desktop computer.

This work is licensed under a Creative Commons Attribution-Share Alike 4.0 International License.