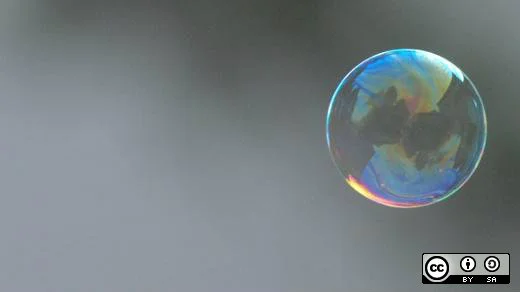 Developers, like everyone else, often struggle with mental health issues. And like everyone else, these struggles are often left unspoken. In 2013, Ed Finkler decided to change that. Finker started the Open Sourcing Mental Illness campaign to bring the issue to light and prompt discussion.
Finkler is active in PHP, Python, and JavaScript communities and had developed a popular Twitter client for the WebOS platform. He has plenty of open source knowledge, but his only expierience with mental illness was personal. So he began presenting at conferences, sharing his experience. After each talk, people would share their own issues with him.
Because he's not a mental health professional, Finkler actively avoids giving advice on how people should deal with their own specific issues, and that's okay with the audience. "They feel isolated and alone," Finkler says, and sometimes just having someone listen with empathy is all they need. Still, providing useful and actionable advise to employers and open source projects that can be implemented as company-wide policies or team guidelines is a goal of Open Sourcing Mental Illness.
In 2015, the campaign set a donation goal of $5,000. It was met within two hours. Some of the donations have gone to funding his travel to conferences, but a large portion has gone to paying for mental health professionals to put together a guide for making tech workplaces safer. In the spirit of open source, these materials will—like the conference presentations—be made available under the Creative Commons Attribution-ShareAlike 3.0 Unported license.
Open Sourcing Mental Illness is not the only such effort. MHprompt.org provides funding and resources to encourage mental health discussion, and DevPressed offers a forum for developers to discuss mental health issues. When asked about a community around Open Sourcing Mental Illness, Finkler says, "The part that I'm good at is the part that I'm doing." Community development is not among his skill set, and balancing speaking engagements, a family, a startup, and school board membership is no small task.
Finkler finds conference presentations personally and professionally fulfilling, but admits he doesn't present as often as he'd like. He acknolwedges his good fortune in having a wife and son that not only tolerate his conference trips, but actively support his passion. Despite being a very small company, his employer GraphStory has been incredibly supportive in allowing time off for conferences.
And yet there's more work to do. Research shows that roughly 20% of the U.S. population has a mental health disorder at any time. However, little research has been done on developers to understand how their work influences and is influenced by their mental health. Starting conversations is important, but having a scientific understanding is invaluable in order to truly address mental health.
In the meantime, Ed Finkler will continue using Open Sourcing Mental Illness as a platform to spread awareness and get employers and projects thinking about the issue. Those who wish to help can spread the word about Open Sourcing Mental Illness, donate to the Indiegogo campaign, and—most importantly—take a Mental Health First Aid course in order to be able to contribute to safe environments.
Ben Cotton is a meteorologist by training, but weather makes a great hobby. Ben works as the Fedora Program Manager at Red Hat. He co-founded a local open source meetup group, and is a member of the Open Source Initiative and a supporter of Software Freedom Conservancy. Find him on Twitter (@FunnelFiasco) or at FunnelFiasco.com.

This work is licensed under a Creative Commons Attribution-Share Alike 4.0 International License.