Open source news roundup: February 7 - 13, 2015
Ubuntu smartphone, Tower drone flight control app, and more
Subscribe now
Get the highlights in your inbox every week.
In this week's edition of our open source news roundup, we take a look at the the new Ubuntu smartphone, Tower drone flight control app, farmers get open source, and more!
Open source news for your reading pleasure.
February 7 - 13, 2015
Canonical launches Ubuntu smartphone Aquaris E4.5
Canonical has created the BQ Aquaris E4.5 smartphone! It runs on Ubuntu and is available in Europe this week. The Aquaris comes packed with a 1.3GHz quad-core MediaTek processor, 1Gb of RAM, 8Gb of storage, an 8-megapixel camera, and a full HD display with 1080 pixel resolution.
The Aquaris is currently only available in Europe; a flash sale took place on Wednesday, and more phones will be for sale. Note: Because BQ doesn't support the phone in the US, and the phone doesn't support US 3G. The good news is that Canonical is hoping to announce plans to launch devices in the US market during the first half of 2015.
On March 2, Canonical will show off the BQ phone and the Meizu MX4 at the Mobile World Congress 2015.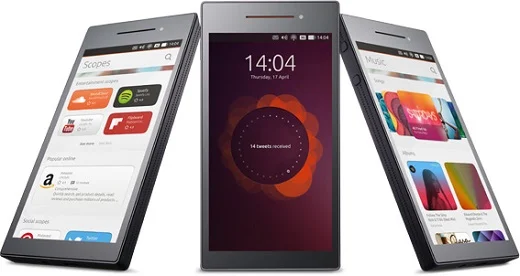 Koha open source library system receives massive support
Koha, an open source Integrated Library System (ILS), reached out for support for some of their projects to enhance the system, and EBSCO, a family-owned company, answered the call. EBSCO is dedicated to supporting solutions that bring real improvements to libraries; some of the important enhancements to be achieved are the following:
Strategic upgrade of Koha's core full-text search engine technology to Elasticsearch
Development of a browse function (author, title, subject, call number)
Greater flexibility in ingesting metadata schemes 
Improved speed, and more
EBSCO Executive Vice President Sam Brooks says, "We very much believe in partnerships with ILS vendors, and we are an active supporter of open source technology for libraries. We are a member of Kuali OLE, and believe that both OLE and Koha are excellent options for libraries worldwide." More on this at prweb.com.
3D Robotics flight control app, Tower
3D Robotics, the largest US-based drone manufacturer, announced this week the launch of Tower, a new open source flight control app. This app for drones and planes runs on Android phones and tablets to give users a new way to talk to their drone. And, by making this app open source, developers are able to build new features using existing technology.
Tower is essentially the next version of Droidplanner with a few new features, like flight programming, circling around waypoints, and use of the Follow Me mode to take photos and videos. Talk about taking a selfie, the geek way! This new app will work with most drones that use the MAVLink protocol. Read more about Tower on TechCrunch.
Squareknot devs blown away by power of open source community
Consumer tech giants like Etsy and Airbnb also use Backbone.js. Open source developers work on Backbon.js. Lots of people know this, but Jide Osan, CTO of Squareknot, did not. Not until he hired developer Ian Stewart.
Stewart had a hard time with Backbone and Marionette, until he discovered the Marionette GitHub issue page where developers were discussing bugs. He also found the chatroom to be a living, breathing entity with real time collaboration. "The very first time I reached out to the open source community, I was blown away by what I found," Stewart said.
Since then, power of the open source community has made Squareknot's code more efficient and current, and they had a place to turn to for help. Read the full story at technical.ly.
America's farmers going open source
Farming is gradually going high-tech, Daniel Faris concludes in an article on technologytell.com. Faris writes that old-fashioned tools can no longer compete with their high-tech counterparts. But new technology also creates obstacles.
Faris says that farmers are "at a fundamental level, DIY enthusiasts," but wonder how they would be able to repair a tractor that can automatically collect data to track crop growth and offer suggestions on how to make growth more efficient when repair procedures and wiring diagrams are lacking. What it comes down to is that farmers want an affordable and open source way to fix their machines. This is why farmers took action, starting Farm Hack, an online community founded by Dorn Cox in 2010. This community promotes free knowledge and provides an open source database of tools and repair data to farmers.
In other news
Thanks, as always, to Opensource.com staff members and moderators for their help this week. Make sure to check out our event calendar, to see what's happening next week in open source.