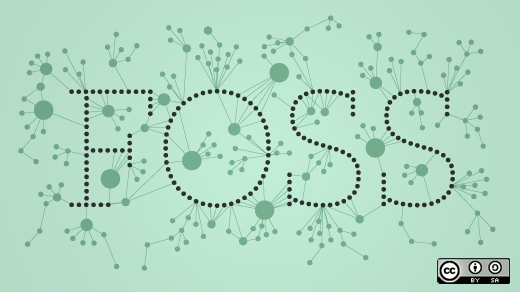 Libre Graphics Meeting is coming up!
This conference is open to the public, and registration is free. Libre Graphics Meeting is four days of talks, workshops, and hack sessions about free/libre and open source software for software developers, artists, designers, users, and other contributors. This year, the conference will be held in Toronto from April 29 to May 2.
[caption align="center"]
[/caption]

Photo by Manuel Schmalstieg, CC BY-2.0
Since its first meeting, held in Lyon, France, in 2006, Libre Graphics Meeting (LGM) has brought together developers and prominent users of software projects like Inkscape, Gimp, Scribus, Fontforge, My Paint, Blender, and Krita. The meeting is a time for the libre graphics community to show their projects and share ideas in a collaborative environment (beyond the confined space of mailing-lists, bug trackers, or forums!). The community includes many different folks, some of whom are:
typographers
illustrators
designers
video artists
users of free software
developers of free software
The program is packed with talks and workshops about new methods of designing with libre and open source tools. There will also be lots of informal time scheduled for collaboration and discussion.
[caption align="center"]
[/caption]

Photo by Manuel Schmalstieg, CC BY-2.0
Prior to the conference, there are pre-event work sessions and hackathons, like the Inkscape Hackfest, which will be a great chance for Inkscape developers to collaborate, share, and learn from each other.
If you or your organization is interested in helping us fund the costs of bringing contributors to this invaluable meeting, our annual fundraising campaign helps support the travel costs of contributors travelling to attend LGM. If you're a user or just a fan of free and open source software (FOSS), please consider donating as a way to say "Thank You!" to the developers of these projects. All contributions will be used to reimburse those who travel to Toronto to make our software better.
See more pictures from last year's conference on Flickr.
This article was co-written by the LGM Communication Team.
To read more about open source design:
Julien Deswaef is a VJ programmer and versatile artist. Active both in visual art as well as in coding, he has the ability to transform "plastic ideas" into digital realities. He regularly collaborates with artists in the world of entertainment, music, plastic and digital arts.

This work is licensed under a Creative Commons Attribution-Share Alike 4.0 International License.