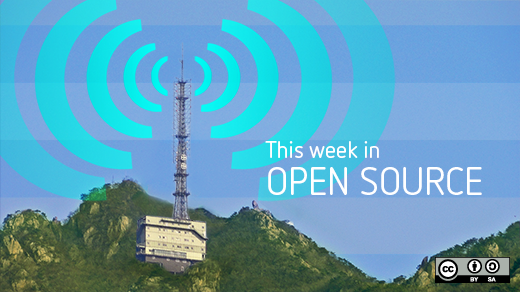 In this week's edition of our open source news roundup, we take a look at the new release of Ubuntu 15.04 Vivid Vervet, 3D printing on the farm, open mapping for sustainability, and more.
Open source news roundup: April 18 - 24, 2015
Open mapping helps global sustainability
Victoria Knowles writes for GreenBiz about how open source mapping can help global sustainability. There is also a strong collaboration component here, which is one of the tenants of the open source way. A factor in this plan is The Global Collaboration Map, created by 2degrees; it's a virtual map that pinpoints all sustainable business achievements and priorities of major corporates, NGOs, and consultants.
By using the map, you will know at a glance where the necessary resources and the know-how are for your business and supply chain, then be able to identify key collaboration projects. You also can add your own projects and objectives to share with others what you're working on.
3D printing on the farm
On 3ders.org, Dr. Joshua Pearce of the Department of Materials Science & Engineering at Michigan Technological University has written an article on the advantages that 3D printing offers farmers in developing countries. Pearce explains "the growing number of free and open source designs for tools applicable to farming," and how they can offer serious economic benefits to farmers. Pearce limits himself to objects that can be printed with polylactic acid (PLA), as this resource is very affordable. He then reviews a series of examples, such as hand tools, food processing, water management, and more. Pearce also believes 3D printers can play a crucial role in organic food production. Read the full paper.
What Works Cities program for open data
In a press release by Bloomberg, the launch of a 42 million (USD) initiative called What Works Cities was announced. It will help US cities use open data more effectively and provide them with technical assistance, expertise, and peer-to-peer learning opportunities to enhance their use of data to improve services. High on the list is to create sustainable open data programs and policies to promote transparency and citizen engagement.
The program also includes future steps to incorporate open data in other processes, conduct evaluations to improve programs, and focus funding that deliver results for citizens.
New release: Ubuntu 15.04 Vivid Vervet
The next release of Ubuntu 15.04 Vivid Vervet has been made available for download. This release includes new features for desktop users and some important updates for server deployments. This release also offers the first stable version of Canonical's Snappy Ubuntu Core, a "stripped-down version of its operating system for container hosts and small connected devices."
Some of the server deployment features include a pre-release of the next version of OpenStack Kilo. The release also introduces Canonical's Linux Container Daemon hypervisor for container deployments.
Steven J. Vaughan-Nichols took the desktop version for a spin and covers some new features for the desktop version. This includes the change from upstart to systemd, a Linux kernel upgrade to version 4.0, updated applications, and more.
In other news
Thanks, as always, to Opensource.com staff members and moderators for their help this week. Make sure to check out our event calendar, to see what's happening next week in open source.

This work is licensed under a Creative Commons Attribution-Share Alike 4.0 International License.