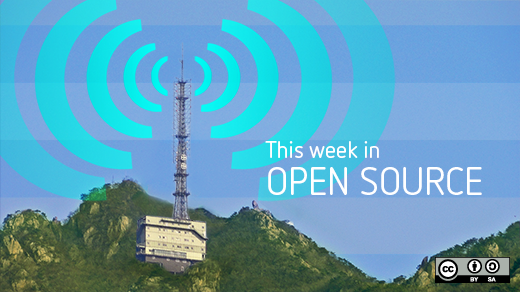 In this week's edition of our open source news roundup, we take a look at the release of Rust 1.0.0, NASA's Software Catalog, and more!
Open source news roundup for May 16 - 22, 2015
Rust version 1.0.0 now available
After a lengthy development process, the Mozilla-backed Rust programming language had its first stable release last week. Rust is a systems programming language designed to compete with C and C++ in terms of performance, but unlike those languages, Rust has advanced features built in to make it much, much harder to write code containing security flaws caused by poor memory management. Ars Technica succinctly covers Rust's features in their write-up of Rust's 1.0 release, but if you want to dig deeper, Rust's official documentation is a good place to start.
Because Rust is a new language, most developer tools do not include code completion or syntax highlighting for Rust, but that has already started to change. Rust code completion is now available for KDE's Kate editor (with KDevelop support in the near future). Other projects should be adding Rust support soon.
Sailfish OS becoming Russia's official Mobile OS
As concerns about privacy and the security of mobile operating systems grows, some countries are looking at solutions outside the iOS and Android ecosystems. ZDNet reports that Russia has decided to endorse Jolla's Sailfish OS as a viable alternative to the big two mobile operating systems. Russia has already begun paying developers to port their apps to Sailfish OS, even though the OS currently only has a tiny (less than 1%) marketshare.
Sailfish OS is a based on Linux (with proprietary components added on) and Jolla is based in Finland, but has international shareholders. According to the ZDNet article and an article on the Jolla Users site, this move is part of a broader effort on Jolla's part to expand its marketshare in the BRICS countries (Brazil, Russia, India, China, South Africa).
NASA releases its second annual Software Catalog
NASA released the second edition of its Software Catalog (PDF) this week. The software in the catalog is free to the general public, government agencies, and businesses. Some of the software is fully open source, while the rest of it is restricted to certain audiences. Doug Rand, Assistant Director for Entrepreneurship at the White House Office of Science and Technology Policy, share more details about the release in his write-up for SpaceRef. According to Rand's article, the first edition of the catalog has been downloaded over 100,000 times and the Software Catalog website has been visited millions of times.
Arduino Srl introduces the Arduino Yún Mini
Arduino Srl has announced a miniature version of the Arduino Yún single board computer. LinuxGizmos.com covers the technical specifications of this new product and also provides an excellent overview of the Arduino project's fracturing into two groups, Arduino.cc and Arduino.org. This split can be confusing for those not familiar with the situation—the LinuxGizmo.com article provides a great introduction to the topic with helpful links to stories covering the issue in more depth. The article also mentions Arduino.cc establishing a partnership with Adafruit to manufacture Arduino boards and several other developments from both Arduino.cc and Arduino.org.
In other news
Thanks, as always, to Opensource.com staff members and moderators for their help this week. Make sure to check out our event calendar, to see what's happening next week in open source.

This work is licensed under a Creative Commons Attribution-Share Alike 4.0 International License.