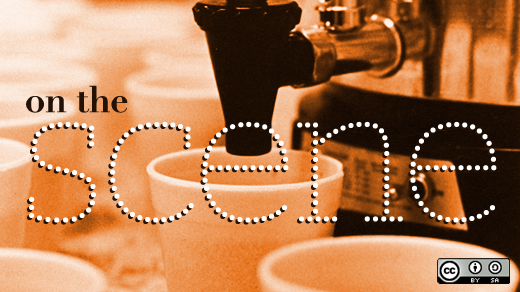 At OSCON this year, Kara Sowles and Francesca Krihely gave an amazing workshop on how to plan and run tech events. So many tech events I've attended have looked completely seamless, so I wanted to know what went in to planning events like that.
Step 1 is very clear: Document your event. This way you have shared document that all organizers can refer to as the event progresses. We started with a sample document Kara and Francesca provided. The document is broken down is to several sections and you're free to copy the document and use it to plan your own event. I'll review some of the sections in more detail below.
Purpose and goals
The first thing we need to do is come up with the purpose of your event and some goals: Examples:
Purpose: to meet and connect w/ users of software
Goal: 25 qualified leads—users to reach out to after
Purpose: Teach girls to code
Goal: Have 100 girls attend and 50 percent of them finish the projects
Constraints
While this is all great, you also have to think about your constraints. For example if you want to host the event at your office you might not be able to have 200 attendees. You're constrained by the space. Your budget might also be a constraint you have to work within.
Structure
Once you've outlined the goals and constraints, you can talk about the structure of the event. Some example event structures include:
Networking events bring people together just to chat with each other. This can be a launching point for a bigger event.
User groups are pretty informal and easier to run than some events. These continue over time though so you need to keep in mind the number of times you'll be hosting this event.
Office hours are a simple way to get people together to communicate at specific times via a chat service or a hangout.
Online events work as a great resource for communities that are worldwide. This can be collaborative or one person talking to everyone.
Hack-a-thons a great way for people to get together to understand new ideas, interact with new technologies and meet new people.
The key is to think about your community and what kind event they need.
Content
You're now ready to talk about the content your event will cover. This might be speakers, collaboration, workshops and/or activities.
Let's use a Hack-A-Thon as an example for planning content. Hack-A-Thon content differs from that of other events because at other events organizers choose content ahead of time. At Hack-A-Thons, however, people create content on site, and this is the entire point of the event. Content produced at these events can be extremely valuable to your project. These are also opportunities for sponsors because people see their products being used in a real way. You can also have people share their work on sites like Hacker League to make the event more open.
Venue
When you start searching for a venue, you want to return to your constraints—just to see how many tracks you'll want, what your budget is, and how many people will be attending. Some places to look:
For 20-80 person event:

Tech company offices
Universities
Libraries

For a 80-150 person event:

Tech offices (less likely)
Universities
Co-working spaces

For a 150-250 person event:

Universities are still an option
Fun local spaces (movie theaters, art galleries)
Professional venues (conference centers)
Hotels
When looking at venues, remember to think about amenities. If you're doing a Hack-A-Thon, then you need tables and power and Internet access. If you want to look for spaces, you can visit a site called Cvent. Don't just trust their site, though; do your own research. When looking at hotels, remember that while they're easy to find, they can be really expensive.
Social spaces
Keeping in mind the attendees you're focusing on (back from when we planned our purpose), think about the kinds of spaces they will need. Remember that people will want to recharge their devices as well as their brains. Think about your activities with your audience in mind. Also remember to "map your flow" (that is, see where people will be walking and make sure their pathways allow for easy movement).
Diversity
You want your event to be accessible to all. Setting your expectations right on the events page is key. Include:
A code of conduct
Accessibility information
Parking information
These days, you must have a code of conduct (CoC), and you need to train your staff on how to handle CoC violations. Make sure you list the CoC clearly and publicly for all to see. You also want to decide if you want your event to be family friendly and/or parent friendly. You might want to provide child care or events for children. Keep in mind: There's more to diversity than gender and race.
Logistics
Goals + Constraints = Logistics
So, for example, if your goal is to host 200 attendees, then you want to be sure you have enough food and a room big enough to fit them. To tackle logistics, you want to stay organized from start to finish with your document, use calendars and remember to delegate! You can also pretend that you're launching a product. You need project managers, milestones, deadlines and tasks—just like you do with a product release. Francesca provided another handy doc we can use for tracking this kind of information.
Day of tasks
On the day of the event, remember to delegate. Make sure staff members and organizers exchange phone numbers, so you can reach whomever you need to reach. Also remember: No amount of preparation will prevent something from going wrong. Just stay calm and be ready to tackle the problem.
Post-event
When the event is finally over ... it's all a blur of adrenaline and fear. But you're not done yet!
Go back to your document and update it. Make sure you met all of your goals. You also want to give yourself a break—either a work from home day or a day off completely. You'll want to think about a post event survey. You won't get everyone to respond, so make sure you have some multiple choice and text fields where you can collect genuine responses. Using the survey, you can measure whether you reached your intended audience. If you want people to fill out the survey, you can have a prize associated with the survey to get more answers. Finally, you do need to do a post-mortem with your team.
If you want to see the whole talk you can find the slides online.
OSCON
Series
This article is part of the OSCON Series for OSCON 2015. OSCON is everything open source—the full stack, with all of the languages, tools, frameworks, and best practices that you use in your work every day. OSCON 2015 will be held July 20-24 in Portland, Oregon..
Nicole C. Baratta (Engard) is a Senior Content Strategist at Red Hat. She received her MLIS from Drexel University and her BA from Juniata College. Nicole volunteers as the Director of ChickTech Austin. Nicole is known for many different publications including her books "Library Mashups", "More Library Mashups", and "Practical Open Source Software for Libraries".

This work is licensed under a Creative Commons Attribution-Share Alike 4.0 International License.