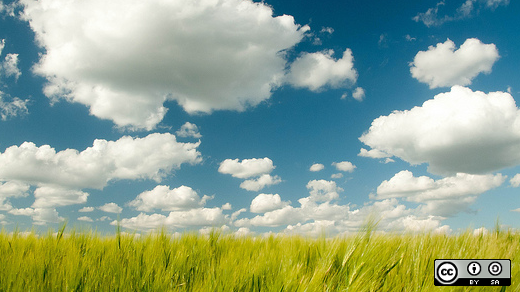 Frank Karlitschek is a free software developer and privacy activist. He'll be speaking at LinuxCon North America in August of this year. His topic, "Open source, safe and secure; A case for leaving data where it is," is very timely given the rash of data breaches we've witnessed lately.
When I saw the list of presentations for LinuxCon, I could not resist the urge to talk with Karlitschek, who founded the ownCloud project and has been a KDE contributor since 2001. Karlitschek is involved in a number of open source projects and is clearly a leader. Karlitschek also initiated and maintains the Open-PC and the Open Collaboration Services projects. In 2012, he launched the User Data Manifesto initiative. He's the primary developer and maintainer of openDesktop.org websites and a co-host of RadioTux, the largest German Linux Podcast.
In this interview, Karlitschek previews his LinuxCon presentation for us.
Tell us about yourself.
I'm a software developer from Stuttgart, Germany, but I moved to Boston last year. In the middle of the 1990s, I started to play with Linux and was fascinated by it—especially the fact that everyone can contribute, change, and improve it. It's a real community-driven software development project. I got more and more involved especially in the KDE community. The idea that a worldwide, distributed group of people can build something so powerful and feature-rich really appealed to me.
Over the years, I started several initiatives and projects and contributed to others. I think the open source way to do software development has really proven to be the most successful and best one.
I love the tagline on your blog: "Privacy is the foundation of democracy." How do you see the public cloud threatening privacy today?
The PC revolution in the late 1970s, 1980s, and 1990s (and also the rise of free and open source software) was possible because people have their own computers on their desks. People were finally able to improve the hardware, write their own operating systems, write their own applications, study how everything works, and, at the end of the day, also trust the computer and its applications.
Lately more and more computing power, applications, operating systems, and data are moving into the cloud. Security, privacy, control, and flexibility are at risk. Of course, this is fine for most applications. But real security- and privacy-sensitive applications are difficult to locate in the cloud because users and developers lose control over the computers that run them. This is turning local devices into terminals that can't do anything without the cloud—the same way text terminals and mainframes functioned before personal computers arrived.
Why did you start ownCloud? How many developers are working on it? How do you keep your community engaged?
I started ownCloud in January 2010 during a keynote at a KDE conference in San Diego. Several people joined the project right away and a small community of contributors formed. Now we have more than 750 people contributing to the core code alone, and we have more than 250 people registered for the yearly ownCloud Contributor Conference. Two years after starting the community project, I also co-founded ownCloud, Inc. to offer enterprise services to customers. The way the community and the company work together is absolutely key for the long term success of ownCloud. At the moment, this seems to work very well for us, but, of course, there are always things to improve.
What is your short-term goal for ownCloud?
We just released ownCloud 8.1, which is a major milestone in terms of speed, quality, and security. The next step will be 8.2 this fall, which will further polish the user interface and implement the next steps of our vision for federation. More about this later.
What are your long-term goal(s) for ownCloud?
The idea behind ownCloud is that everyone should be able to run typical cloud services like file sync and share, but also calendar, contacts, and other services wherever they want. So there are millions of instances instead of only one. We are working on implementing federation to make it possible to connect all these ownCloud instances and make them work as one. This will give users the features and power of typical cloud services, but allow them to maintain the control, security, and privacy or personal computing.
How important is social media for communicating your message and building community?
The key to a successful community is efficient communication, and nowadays social media is a key component of this. I personally think that this will become even more important for open source projects in the future.
Is there anything else that you'd like to mention that I've failed to ask you?
The last thing I want to mention is that the ownCloud community is a very open and welcoming one. If you find ownCloud interesting, then join us to contribute and push this project forward together alongside the other contributors. At the end of August, we will do our yearly contributor conference in Berlin. This is a great opportunity the learn and get involved. Everyone is invited. Please register at owncloud.org/conf.
LinuxCon NA 2015
Speaker Interview
This article is part of the Speaker Interview Series for LinuxCon, CloudOpen, and ContainerCon North America 2015. LinuxCon North America is an event where "developers, sysadmins, architects and all levels of technical talent gather together under one roof for education, collaboration and problem-solving to further the Linux platform."
Educator, entrepreneur, open source advocate, life long learner, Python teacher. M.A. in Educational Psychology, M.S. Ed. in Educational Leadership, Linux system administrator.

This work is licensed under a Creative Commons Attribution-Share Alike 4.0 International License.