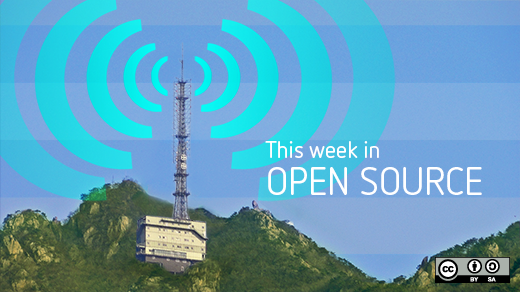 In this week's edition of our open source news roundup, we take a look at an open letter to GitHub, the new Brave browser, open source software aids African vaccines, and more!
Open source news roundup for January 16 - 22, 2016
An open letter to GitHub
Many developers working on open source projects choose to put their code on GitHub. By doing so, they use—and depend on—many of this platform's features, including support. According to The Register, more than 1,100 developers recently sent an open letter to GitHub about the lack of support. In response, GitLab, another code repository unrelated to GitHub, wrote a letter to developers about how they strive to help large and small open source projects use GitLab.
New Brave browser by Former Mozilla CEO
Kieren McCarthy writes for The Register about former Mozilla CEO, Brendan Eich's, new browser Brave that is focused on blocking ads to make it faster and tracking code to make it safer. It's in Beta and the plan is for it to be open source. Check it out on GitHub.
Ontario college database aids African vaccines
The Seattle health organization PATH and Mohawk College in Hamilton are helping vaccinations in rural Africa through a project called Better Immunization Data (BID). "BID is an ambitious project to boost vaccination rates with an easy-to-use national electronic immunization registry. The initiative was launched in 2013 with funding from the Bill and Melinda Gates Foundation." Equaly important is that Mohawk College is making the software expandable and open source.
Open source GPU for academic research
A team of researchers at Binghamton University (in New York, USA), have for the first time, applied an open source graphics processor unit (GPU) for research. This team developed "Nyami, a synthesizable graphics processor unit (GPU) architectural model for general-purpose and graphics-specific workloads." Computer science assistant professor Timothy Miller, says the "results will help other scientists make their own GPUs and push computing power to the next level." The full research paper is available here.
In other news
Thanks, as always, to Opensource.com staff members and moderators for their help this week. Make sure to check out our event calendar, to see what's happening next week in open source.

This work is licensed under a Creative Commons Attribution-Share Alike 4.0 International License.