We've rounded up a list of ATO talks to help you meet Opensource.com contributors.
499 readers like this
499 readers like this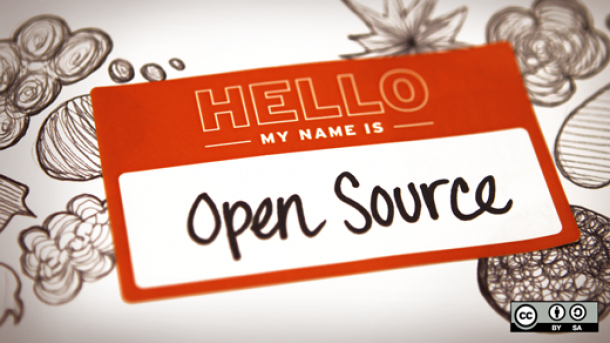 Dozens of Opensource.com writers, moderators, and interviewees will converge in Raleigh, North Carolina this week at All Things Open. We've rounded up a list of their talks to help you track them down and meet them in person. Also be sure to stop by the Opensource.com booth to meet our editors and grab swag. Don't miss your chance to "say cheese!" at our photo booth on Wednesday (9-5 p.m. local time).
Wednesday, October 26
Morning keynotes
9:00 a.m. — Jim Whitehurst: Open for good
9:22 a.m. — Kelsey Hightower: Open source data center operating systems
9:40 a.m. — Neha Narkhede: The rise of real-time
10:30 a.m.
Grant Ingersoll: Data engineering with Apache Solr and Spark
Tarus Balog: Monitoring the Internet of Silos
Jen Wike Huger and Jason Baker: Open source productivity hacks
Adrian Pomilio: We don't need no stinking servers
Craig Vitter: Easy time-series analysis with NoSQL Python, Pandas, and Jupyter
Preethi Thomas: Engaging open source community in quality assurance
Lance Gleason: Prototype the IoT with JavaScript
Will Hayes: Community and commercialization: How to build an open source company in 2016
Stuart Mackintosh: Sustainable open source business models and open source acquisition
11:30 a.m.
Matt Micene: Culture trumps tools: Changing organizations for DevOps success
Tarus Balog: So you think you want to start an open source business?
Vicky "VM" Brasseur: Cutting some slack: Decoding IRC
Carlos Souza: Practical data structures in JavaScript
Rod Cope: Open source support: The facts behind the myth
Brian Carrigan: Creating interactive art with open source
1:30 p.m.
Jono Bacon, DeLisa Alexander, Laura Hilliger, and Rebecca Fernandez: Panel discussion: How to be more open, collaborative, and inclusive at work
Jason Hare: Open data panel discussion
Jim Salter: Practical ZFS
2:30 p.m.
Stormy Peters: Coding with a Co-Pilot: The Cloud Foundry Dojo Experience
Joel Crawford-Smith: Good karma and web accessibility
Kelsey Hightower: Kubernetes deep dive
Christine Abernathy: Building open source communities
Sarah Sharp: Corporate open source fail
Duane O'Brien: Four questions to quickly determine if your project might be good for open source
3:30 p.m.
Bob Young: Creating value for your customers vs. monetizing the value you created
Brandon Keepers: Contributing to your career
Shane Curcuru: Practical trademark law for FOSS projects
Azat Mardan: You don't know Node.JS
Michael Dehaan: Maximizing open source communities
Dan Thyer: Mind blowing Internet of Things projects
Brandon Keepers: Contributing to your career
4:30 p.m.
Thomas Cameron: Introduction to container security
Dave Stokes: Database programming for newbies
Klaatu Einzelganger: Self-contained applications with AppImage
Rikki Endsley: Speaking their language: How to write for technical and non-technical audiences
Peter Zaitsev: Proactive MySQL monitoring
Rommel Garcia: Building the right platform architecture for Hadoop
Rafael Benevides: 12 factors to cloud success
John Sullivan: Freedom embedded: Devices that respect users and communities
Eric Martindale: Scaling Bitcoin and the blockchain
Jonathan Bean: FOSS and export regulations
Thursday, October 27
Morning keynotes
9:00 a.m. — Scott Hanselman: JavaScript and the rise of the new virtual machine
9:36 a.m. — Rachel Nabors: Design is not a bug ticket
9:53 a.m. — Jackie Yeaney: Marketing is not all fluff; Engineering is not all math
10:30 a.m.
Kent Dodds: Managing an open source project
Jono Bacon: Building a community exoskeleton
Jason Hibbets: Civic hacking 201: Successful techniques for civic tech
Ben Cotton: The impact of licenses on software quality
Gabrielle Crevecoeur: Build your child their very own Node.JS Frozen bot
11:30 a.m.
Sarah Kahn: Open sourcing UX in the enterprise
Scott Hanselman: .NET core on Mac/Linux/Windows
Erica Stanley: Web is the new mobile: Building web apps with service workers
Amye Scavarda: The Lord of the Rings and information security in your open source project
Andrew Spyker: Building a distributed and automated open source program at Netflix
Jason Hare: Using open source to open data: OpenDataSoft's ODS-Widgets in the wild
Afternoon keynote
1:35 p.m. — Christine Abernathy: Value of community
2:30 p.m.
Rachel Nabors: Communicating animation
Kelsey Hightower: The Go programming language
Charlie Reisinger: Blueprints for open source schools
Evan Booth: Jittery MacGyver: Lessons learned from building a bionic hand out of a coffee maker
Christine Abernathy: Reach Native: An introduction
Burr Sutter: Develop and deploy cloud-native apps as resilient microservice architectures
Brandon Mathis: How to win friends and influence in the open source community
Stu Keroff: Middle schoolers, Linux, and the digital divide
Gina Likins and Jen Krieger: The world of the blinky flashy
Stephen Walli: Freeloaders are essential, and other open source truths
Bermon Painter: Responsive design patterns
Laura Hilliger: Designing for participation
Gina Likins: 7 things you didn't know about university-level FOSS education
Jim Scarborough: Weather radio integration with alarm systems
Write for Opensource.com
Did we miss your talk? If so, let us know in the comments. If you want your name to appear in our list of writers, moderators, and interviewees next time, send us your article proposals.
Rikki Endsley is the Developer Program managing editor at Red Hat, and a former community architect and editor for Opensource.com.
Contributors

This work is licensed under a Creative Commons Attribution-Share Alike 4.0 International License.