229 readers like this
229 readers like this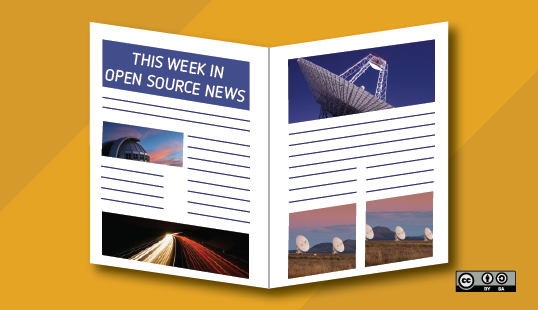 In this week's edition of our open source news roundup, we take a look at a 3D-printed violin, a NASA tool for calculating orbital trajectories, and more.
Open source news roundup for October 16-29, 2016
11-year-old 3D prints working violin, starts violin 3D printing business
An 11 year old and his mother successfully 3D printed a working violin from open source plans. Printed in pieces and then assembled, the durable instrument is bound without glue of any kind. Intended for use with youth orchestras, the instrument will be priced at $250, a fraction of the typical $600. The violin's quieter sound makes it ideal for youth orchestras.
NASA's tool for calculating orbital trajectories now aids in spacecraft design
Computer-aided systems design is now available for both the private sector and other government agencies. NASA has released its Evolutionary Mission Trajectory Generator (EMTG) to give mission managers an automated tool for defining detailed steering directions to hard-to-reach interplanetary destinations.
Open source oncology software from Pitt, UPMC to speed genomic data sharing
Research institutions amass large data sets that can be difficult for the average researcher to access. Cancer research is especially data-dense. TCGA Expedition manages data from The Cancer Genome Atlas project utilizing continual download and processes. TCGA makes large data sets available to researchers who might not otherwise have the tools to access. TCGA Expedition project was open sourced in an effort to give researchers another tool to fight cancer.
In other news
Thanks, as always, to Opensource.com staff members and moderators for their help this week. Make sure to check out our event calendar, to see what's happening next week in open source.
Michelle is a freelance technology writer. She has created technical content for a range of brands and publications, including IBM Security, GE Digital, HP Enterprise, SAP, TechTarget, UBMTech, and more. She covers enterprise software, cybersecurity, big data analytics, digital marketing and website development.

This work is licensed under a Creative Commons Attribution-Share Alike 4.0 International License.