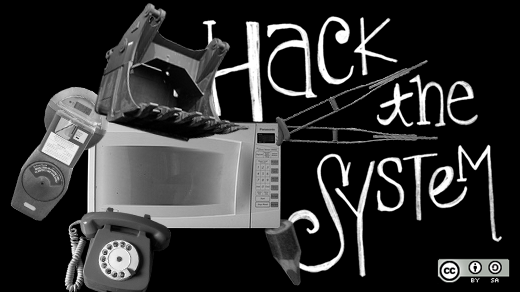 "It is not who you are nor what you are, but what you do."
That's the type of culture codeRIT and BrickHack are about. Race, gender, and how much you know about coding software doesn't matter; what matters is that you want to learn, and you want to better yourself and the world.
CodeRIT is a club out of the Rochester Institute of Technology (RIT) where students can teach and learn from peers about any aspect of software development. Talks about software are every Wednesday at 8PM and are followed by fun interactive activities that make you laugh. We also have hack nights every Friday evening at 8PM, for community-building and tech projects. Also, sometimes we have cool friends who make lemon bars.
BrickHack is a annual, giant hackathon held at RIT; next year it runs February 11-12, 2017.
By participating in a hackathon, you quickly learn that collaboration and camaraderie are what make it work so well. Getting rides to cool new places around the country and building stuff that solves world problems are a couple of the perks. I love learning interesting, new logical concepts and getting fed decent food that's not just pizza. Plus, making industry connections and crashing at a safe place is a reality at the hackathons I've attended.
A common phrase in the hackathon culture is to "underpromise and overdeliver"—so you often get more then you were expecting, in a good way.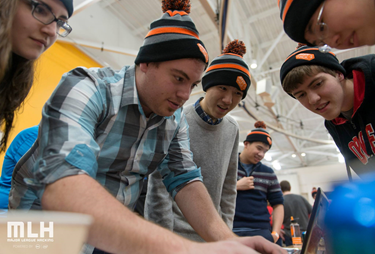 Photo by Elijah Walker, courtesy of Major League Hackingpowered by Dell and Intel. Used with permission.
As a woman who comes from the social sciences, I do not know of a more social culture than that of hackathons. There is so much communication about things that matter: tech for the blind, city safety, problems with pollution, elections, and more. Stuff gets done about these problems here. You do not have to be a social butterfly or enjoy talking to people all the time, but you are there for each other. We help and forgive people for making mistakes, because we are all in it for something bigger. It's more important to focus on the world's problems.
What happens to the code? Most of it goes into open repositories on GitHub, where anyone can fork your code and reuse it for a range of different purposes. One of the BrickHack sponsors in 2015 was Fedora, an organization that provides free open source tools that many volunteers work on. According to the sponsor, Justin W. Flory, BrickHack hackers are particularly good at making the code open source. This is not an unusual concept because many of the latest software developments are developments from previous code.
In recent decades, all types of cultures have changed; we are a melting pot and now consist of many cultures. The subculture of hackathons is one that traverses that of tech, arts, medicine, finance... it is more of a combination of all this and more.
There are specialized hackathons like Hacking the Arts, Music Hack Day, RocHackHealth, and MIT Hacking Medicine, and these are just a few examples that are held in the United States. Diversity in the hackathon community is a good thing because it means your experiences add more dimension to the solution, like a diamond is strong for having many dimensions, and it can break problems.
One thing I am not sure I like a lot about myself is that I have little motivation to learn things simply because they are fun. There needs to be a greater meaning. I feel like everything is important to learn, so how do I discern what to learn at a particular time? Hackathons have a way of applying to everything! CodeRIT is the one place I feel I can playfully learn, and it is okay to make mistakes. There are no strings attached. Even at hackathons, where you get a lot of big name sponsors to donate time and money, there are no strings attached to what you do. Also, many outside of tech do not realize how often building things is about making mistakes and then trying again. We are playfully learning and problem-solving to benefit humanity.
Thank you to Justin W Flory, Kyle Suero, Maximillian Mcmullen, and Smayan Daruka.
Helping to make a future where people regardless of background can access tools and find people to work collaborative on solutions.

This work is licensed under a Creative Commons Attribution-Share Alike 4.0 International License.