4 readers like this
4 readers like this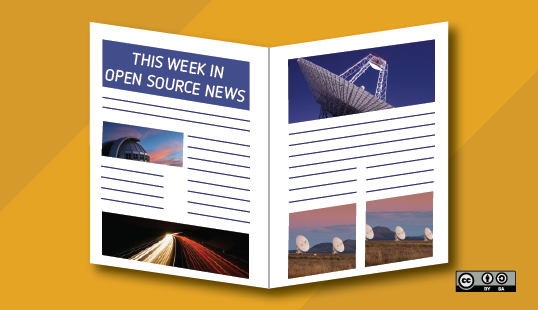 In this week's edition of our open source news roundup, we take a look at the Toyota joining the OIN, code that sent us to the moon, a fast new image compression format, and more.
Open source news roundup for July 10-16, 2016
Toyota joins the Open Innovation Network
Fortune reports that Toyota has joined the Open Invention Network as a full member, joining IBM, Red Hat, Google and others.
Apollo 11 Guidance Computer source code
There was a lot of buzz this week about a project on GitHub that aims to be "a repo for the original Apollo 11 source code." The source code was originally released on the 40th anniversary of the Apollo 11 mission back in 2009.
New Image Compression from Dropbox
Dropbox released Lepton, claiming "22% savings reduction for existing JPEG images."
In other news
Thanks, as always, to Opensource.com staff members and moderators for their help this week. Make sure to check out our event calendar, to see what's happening next week in open source.
I run Open Source for the OASIS Group (Open Source, Accessibility, Seif, InnerSource and Stuff!) at PayPal. I design the odd tabletop game every now and then. I'm passionate about charity work and fundraising, and I enjoy doing charity bike rides.

This work is licensed under a Creative Commons Attribution-Share Alike 4.0 International License.