3 readers like this
3 readers like this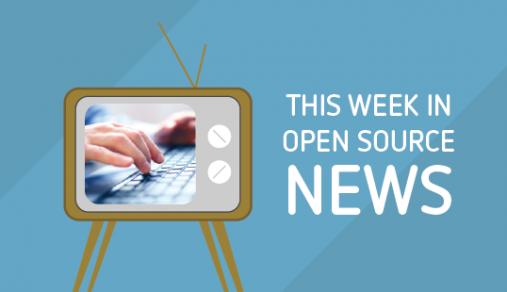 In this week's edition of our open source news roundup, we take a look at the Wire messaging app, LaunchKit open sourcing its tools, and more.
Open source news roundup for July 24-30, 2016
Secure messaging app Wire goes completely open source
In the post-Snowden era, more and more people are looking to secure their personal and professional communications. For the past few years, Swiss firm Wire has been at the forefront of providing end-to-end encrypted communication services. While the bulk of the company's source code has been open source for a while now, Wire recently open sourced the rest of its code.
Mobile news website Android Police reports that the company hopes developers will use its source code to create clients that are compatible with Wire, and to have outside experts review the company's code. This move, according to Wire's Alan Duric, is "all part of Wire's vision to be the totally secure and completely transparent messaging app of choice."
You can take a look at the code in Wire's GitHub repository.
LaunchKit open sources its tools ahead of joining Google
Being acquired by a giant of the tech industry is a dream come true for any number of small development shops. What happens, though, when the smaller company's technology isn't part of the move? LaunchKit, which was bought out recently by Google, is in that situation. Instead of letting its code languish, LaunchKit decided to open source that code.
LaunchKit developed web-based tools that help creators of mobile apps release their wares. Those include tools to annotate screen shots, build landing pages, and monitor reviews. The source code, which is on GitHub, is unbranded and packaged, so getting started should be pretty straightforward.
Monitoring water flows with open source hardware
Water, as we all know, is essential for life. Too much or not enough water is literally a matter of life and death, so monitoring the flow and level of water is vitally important. Silja Hund and her colleagues at the University of British Columbia have found a cost-effective way to do this: Use open source hardware.
Off-the-shelf water data logging equipment is expensive—starting at around $450. To make the gear more affordable and accessible, "Hund and her colleagues developed an affordable logger using open source hardware." Hund points out that the lower cost "allows the installation of more monitoring stations than would have been possible otherwise." Using open source tools also encourages researchers to share not only those tools, but also the results of their research.
In other news
A big thanks, as always, to the Opensource.com moderators and staff for their help this week.
I'm a long-time user of free/open source software, and write various things for both fun and profit. I don't take myself all that seriously and I do all of my own stunts.

This work is licensed under a Creative Commons Attribution-Share Alike 4.0 International License.