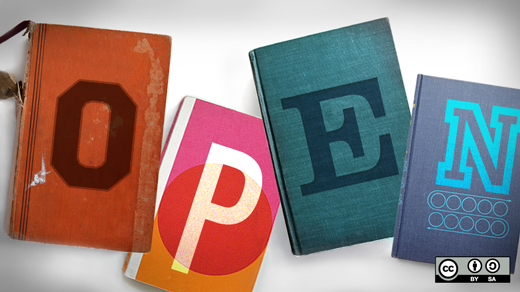 The end of Jim Whitehurst's The Open Organization is really a beginning. It's the beginning of a crucial conversation, Whitehurst says on the book's final page, about "how you think we can all lead and work better in the future."
That conversation isn't an easy one. Reimagining the ways we organize, engage, and make decisions the open source way is difficult work. It's work we must undertake together, in the spirit of genuine collaboration—work that begins with challenging, incisive questions and lots of introspection.

But it's also work worth doing. Helping the open source way proliferate through conversation and critique is what Opensource.com does best, and that's why we've created a set of discussion guides you can use to continue what The Open Organization has started.

You'll find three guides in the book's resource section: one for anyone who picks up the book, another tailored specifically for managers and other leaders interested in making their organizations more open, and a one-page "quick start" guide designed to help you dive right in. Download them for the next gathering of your book club, meetup, or coffee klatch. Like other resources at Opensource.com, these guides are ready for sharing and remixing under the terms of a Creative Commons license—so feel free to modify and build upon them as you explore the ways open source principles are changing the face of organization and management.

Let the conversation begin.
Follow the conversation on Twitter #theopenorg
Bryan formerly managed the Open Organization section of Opensource.com, which features stories about the ways open values and principles are changing how we think about organizational culture and design. He's worked on Opensource.com since 2011. Find him online as semioticrobotic.

This work is licensed under a Creative Commons Attribution-Share Alike 4.0 International License.