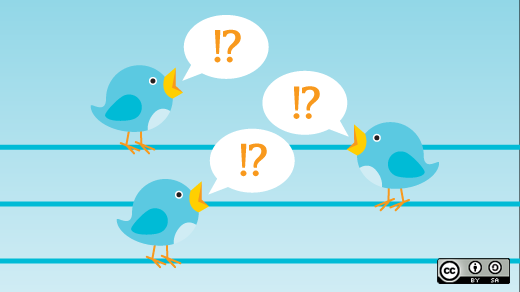 In the Open Organization book club this week, we're discussing Chapter 1: Why Opening Up Your Organization Matters.
Chat with us on Twitter: September 3 at 2:00 pm ET/11:00 am PT (18:00 UTC) using the hashtag #OpenOrgChat.
This week's special guests:
Some of the questions we'll explore:
What's the best way to explain open organization benefits to senior leaders? #OpenOrgChat
What are some of your favorite examples of open organizations? What qualities do they share? #OpenOrgChat
What kinds of leaders are most successful today? #OpenOrgChat
Don't wait to chat with us live! Join the discussion that's already happening.
#OpenOrgChat Twitter chat recap
See the full recap on Storify
The Open Organization aims to reshape the future of management and collaboration in companies and organizations who want to transform the way they do business. Red Hat CEO Jim Whitehurst wrote The Open Organization: Igniting Passion and Performance about his leadership transition from traditional management to an open organization.

This work is licensed under a Creative Commons Attribution-Share Alike 4.0 International License.