37 points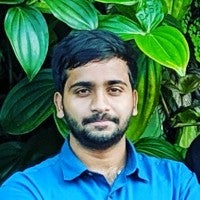 India
Hi there!
I am Mehant Kammakomati, co-founder of MergeURL.com and a CS undergraduate from NIT Andhra Pradesh. I was one of the 50 Google Code-in 2017 open source contest grand prize winners for completing about 69 tasks. I have been mentoring Google Code-in students for the years 2018 and 2019 - reviewed about 500+ tasks. I was also Google Summer of Code 2019 and 2020 Student Developer with SCoRe Lab where I worked on the deployment infrastructure for the Bassa project and writing its client libraries.
Contributor
I have made valuable contributions to Bassa from SCoRe Lab, ansible bender by Tomas Tomecek from Ansible Community, SPDX online tools from Linux Foundation SPDX org, Hyperledger Fabric python SDK from Linux Foundation, VSCode dev containers from Microsoft Open Source, and Donut from Codeuino.
Maintainer
Apart from making contributions, I also maintain the Bassa Client Libraries from SCoRe Lab and Personal Antibiotic Stewardship Platform server.