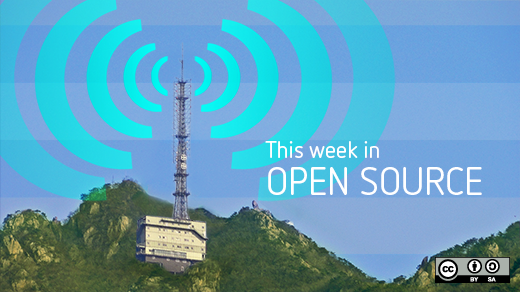 Open source news this week: Sept. 1 - 6, 2013
---
What other open source-related news stories did you read about this week? Share them with us in the comments section. Follow us on Twitter where we share these stories in real time.
---
Virtual currency for news. A San Francisco software engineer is merging his desire to raise awareness about Bitcoin with news publishers' interest in making money from their content. Ankur Nandwani is a co-founder of BitMonet, an open source tool that allows publishers to accept micropayments for articles in the virtual currency Bitcoin, reports PCWorld. BitMonet

serves as a payment processor

uses BitPay as a payment processor, and there are already plans to create a WordPress plugin that will allow for Bitcoin micropayment transactions.
Open source textbook pilot program. Students at the University of Maryland will be guinea pigs for open source textbooks, and if the experiment goes well, it could result in a state-supported open source textbook initiative, reports The Diamondback, the University's student newspaper. The pilot program will allow teachers in lecture-sized entry-level classes to assemble textbook content from a pool of online materials. The Diamondback has the details on how much this could save students and what professors think of the movement. 
New lab is open source. An Open Source Geospatial Laboratory is opening its doors this month at Kent State University. The software used to support many of the lab's activities is open source, according to the Open Source Geospatial Foundation. The new lab will serve as a resource for computational social science research and is expected to be a draw for spatial scientists, economic/urban geographers, regional scientists, and policy-makers who want to learn about comparative space-time analysis of regional and urban dynamics. The lab will also actively share new comparative metrics with the broader research community.
Wanted: Open source developers. Australia isn't the only place where open source jobs are hot. The president of Dice.com, a tech job search site, reports that the number of available jobs for Python programmers grew 22% from August 2012 to August 2013, according to cio.com. And, that's not all. There has also been an increase in jobs posted for Ruby on Rails positions. In this article, writer Sharon Florentine explores what's driving the demand for open source jobs.
Ginny Hamilton was a community manager for EnterprisersProject.com, an online publication and community focused on how CIOs and IT leaders create business value through information technology. A former journalist, Ginny is passionate about local politics, journalism, technology, and social media.

This work is licensed under a Creative Commons Attribution-Share Alike 3.0 Unported License.