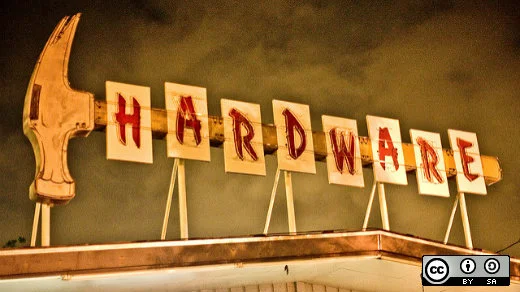 The Open Source Hardware Association Certification was created in response to an overwhelming demand for a clearer and more transparent method of identifying and marketing open source hardware products. The purpose of this certification is to provide an easy and straightforward way for producers to indicate that their products meet a uniform and well-defined standard for open source compliance, benefiting both creators and users of these products.
By meeting the requirements for self-certification and completing the certification form, producers may use the Open Source Hardware Certification logo on any open source hardware product. The certification is different than the OSHW gear logo because it has carries a trademark and complies with a specific, community-maintained definition of open source. Derivative works that don't follow the open source hardware definition cannot use the certified logo.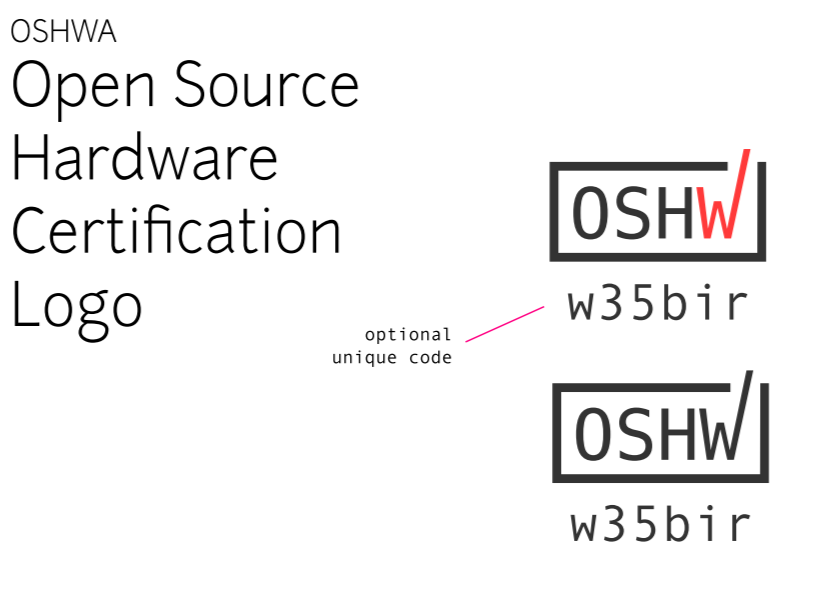 Why certify your product as open source?
1.    Become a part of the open source community. Thousands of people share feedback, offer suggestions, and spread the word about well-designed open source products they recommend.
2.    Signal that your hardware follows the open source hardware definition and that your source has been posted publicly.
3.    Join our database of source files, making it easier for the open source hardware community to find your hardware.
4.    Make a far-reaching and lasting contribution to your field. Certified open source hardware products and projects provide the basis for future advancements. Your work will lead to innovation around the world and for years to come.
5.    Gain your customers' trust. Users feel more confident about a product when they can see how it works. Knowing your product's privacy features, compatibility with other tools, and ease of customization can encourage buyers to choose you over a competitor.
6.    Save money. The patent process can be costly and time-consuming. Going open source can get your product to market more quickly and with fewer outside investors.
7.    Let your customers influence your product. Today's customers are loyal to companies who encourage user input. Let the community contribute to needed corrections and enhancements.
8.    Tap a community of innovation. By open sourcing your hardware, you pave the way for your users to become collaborators, rapidly increasing the speed of innovation.
9.    Connect with like-minded creators. The certification directory simplifies identifying and collaborating with other open source hardware creators working on similar projects.
Have more reasons to certify? Let us know in the comments below or by tweeting them at @oshwassociation. Are these enough to convince you? Certify your hardware today.
Alicia Gibb is an advocate for open hardware, researcher, and a hardware hacker. Alicia has worked within the open source hardware community since 2008. She is the founder and Executive Director of the Open Source Hardware Association (OSHWA), an organization to educate and promote building and using open source hardware.

This work is licensed under a Creative Commons Attribution-Share Alike 4.0 International License.