Whether you're into Afrobeat, experimental music, or spoken language, these three resources let you peruse a seemingly limitless collection of audio treasures from around the world.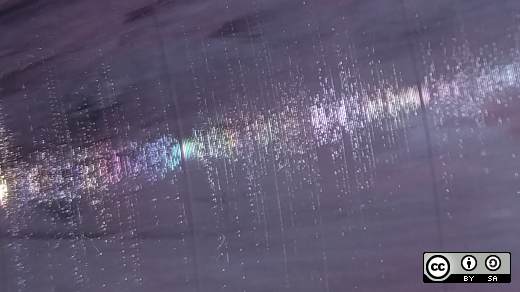 In September I wrote about how much fun I was having perusing the archives of the Great 78 Project. Learning about this great resource inspired me to look for other online music resources, and here are three more that I'd like to share.
The British Library
According to the Sounds page of the British Library, the site currently offers "90,000 selected works of music, spoken word and human and natural environments" available online for "non-commercial research, study and private enjoyment." Well, "private enjoyment" has my name all over it, so I thought I would sample this rich resource.
I've enjoyed a lot of wonderful music from Africa, so I followed the links from world traditional music, where I spotted the Decca West Africa section. There I found some fine highlife by E.T. Mensah and his Tempos Band. Fans of Fela Kuti should definitely check this out. It is one of the precursors of the Afrobeat that Fela Kuti pioneered, which has been picked up and spread into distant corners of the world—for example, by Newen Afrobeat, "the first Afrobeat band in Chile."
The site includes other great sections, some of which anyone can play, others requiring academic affiliation, still others with regional restrictions (for example, the Early spoken word recordings can be played only by listeners within the European Union). Open to all, and of particular interest considering the importance of electronic music today, is the Hugh Davies experimental music page in the Classical section. As the brief text on the page notes, Davies was a protégé of Karlheinz Stockhausen and an early proponent of electronic music and sound installations.
Le Centre de Recherce en Ethnomusicologie
Don't let the French name of this wonderful site scare you off; the English side is clear and accessible.
As explained on the main page (in French), the Center for Investigation in Ethnomusicology is part of the Laboratory of Ethnology and Comparative Sociology. It is dedicated to the study of musical knowledge conceived as processes of socio-cultural differentiation as well as humanity's common forms of expression. The English introduction explains the organization of the catalog and provides sample selections. At the top-right corner of this page is a black button that reads "Access to free public sound items." Clicking that link takes you to the actual archives, where you'll see something like "Items (1-20 / 24215)." This is a good place to explore the filter options in the top right of the page.
I found that I was most interested in the digitized works. The first page of listings includes a number of field recordings made by Henry Clérisse, who, according to the French National Library, was a journalist and writer as well as a collector of recordings of traditional music in Madagascar in 1939, along with the ethnologist Raymond Decary.
Around page 20 of the listings I found two recordings made by Henri Lhote entitled "Music for a Camel Tournament," dating from 1948. The roots of today's incredible North African music performed by bands such as Tinariwen are evident in these two short but spectacular recordings.
Ethnocloud
Of course, there must be ethnomusicology in the cloud, and Ethnocloud touts itself as "a platform for collaboration and discovery" for ethnically and culturally inspired music. Listeners must sign up for an account to listen, but the site is attractive and well-designed and offers  wonderfully interesting recordings. Right away I stumbled on Daniel Rueff's Halebi, Amadou Diagne's Alebi Natna (also available on YouTube), and Milagro Acustico's Ti Nni Vai. Any one of these is well worth the effort of signing up.
This is also a seriously informative site, with details about the artists, upcoming performances, videos, photos, and more. If you enjoy sharing your musical discoveries on social media, it includes the usual options. It's not an academic site like the previous two, but for my purposes it is very well done indeed.
Expanding your musical horizons
If you're looking for something beyond the commercial offerings of streaming services and download stores, you may find some interesting options by including "ethnomusicology" in your search terms. While much of this material is oriented toward students and researchers, some sites also make digital recordings available to the casual listener—and even better, some provide detailed background information that can only increase your appreciation for our wonderful musical world.
Seldom without a computer of some sort since graduating from the University of British Columbia in 1978, I have been a full-time Linux user since 2005, a full-time Solaris and SunOS user from 1986 through 2005, and UNIX System V user before that.

This work is licensed under a Creative Commons Attribution-Share Alike 4.0 International License.