We take a look back at some of the biggest open source news.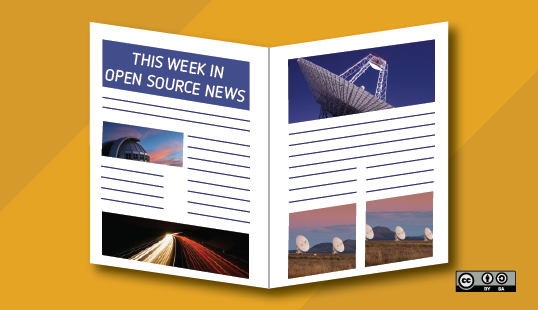 In this week's edition of our open source news roundup, we look at Mozilla's new speech recognition model, how big players in open source are moving to help the GPL, and more.
Mozilla releases new speech recognition model and voice dataset

Mozilla announced the initial release of its open source speech recognition model and voice dataset last week. Mozilla VP of Technology Strategy Sean White says the speech recognition model "has an accuracy approaching what humans can perceive when listening to the same recordings."
"We believe this technology can and will enable a wave of innovative products and services, and that it should be available to everyone," White writes.
Companies move to repair GPL

Facebook, Google, IBM and Red Hat have extended additional rights to help companies who've made GPLv2 open source license compliance errors and mistakes.
Raspberry Pi Foundation releases Stretch for PCs

The Raspberry Pi Foundation announced its team has finished porting all the custom code in Raspbian Stretch, its OS designed to run on the Raspberry Pi, to a Mac and PC-friendly Debian Stretch release.
Other news:

Educator, entrepreneur, open source advocate, life long learner, Python teacher. M.A. in Educational Psychology, MSED in Educational Leadership, Linux system administrator, Follow me at @Don_Watkins . Mastodon ID

This work is licensed under a Creative Commons Attribution-Share Alike 4.0 International License.