Let's look at four open source tools that can meet all of your file sharing needs.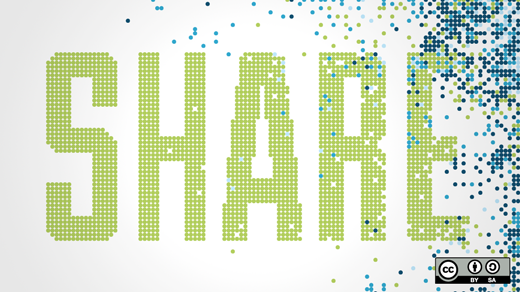 There comes a time in your life when you have to share one or more files with someone, whether that someone is a friend, a family member, a colleague or collaborator, or a client. Many people stay true to their open source convictions by doing the job using applications like ownCloud, Nextcloud, or SparkleShare.
All three are solid and flexible, but they're not the only games in town. Maybe your needs lean towards a simpler application. Or maybe you just want a dedicated file sharing tool that puts the power and the data in your hands.
You have a number of open source options which give you all of that and more. Let's look at four additional open source tools that can meet all of your file sharing needs.
FileDrop
If you use Sandstorm.io or Sandstorm Oasis (an open source, web-based productivity suite), you can take advantage of FileDrop. It's a small and simple file sharing tools available from Sandstorm's app marketplace.
FileDrop is easy to use. Install it, then create a new instance of the application (called a drop). After that, upload some files to the drop. With a click or two, send an email to the person you want to share the drop with. They get a link and access to whatever you put in the drop.
FileDrop is quick, it's basic, and it's simple. But it does the job.
YouTransfer
If you're looking for a simple and self-hosted file transfer application that packs a few more features than FileDrop, take a peek at YouTransfer. YouTransfer bills itself as an open source alternative to proprietary file transfer tools, but which also offers you security and more control over what you share.
Sharing files involves dragging and dropping them into the YouTransfer window in a web browser. YouTransfer then generates a link that you can send via email or with a chat or messaging application. You can also use an email form that will send the link to your recipient after you enter their email address and, optionally, a short message.
Check out a demo of YouTransfer, or grab the current release from GitHub. There's even a Docker image for those of you who like to containerize your web apps.
LinShare
LinShare is aimed at businesses of varying sizes. It's flexible, self-hosted, and is a solid alternative to proprietary applications like Dropbox and Box especially if you need a few more functions from your file sharing tool.
Those features include secure uploads from people outside of your organization, a Thunderbird plugin that lets you share attachments from within the email client, and the ability to securely share files while you're uploading them to LinShare.
You can download LinShare's components to your server, or use a Docker image to install it.
ProjectSend
Like LinShare, the main audience for ProjectSend is businesses. That doesn't just mean large organizations. Smaller shops and even non-profits can benefit from using ProjectSend too.
ProjectSend is self-hosted, which means you're responsible for securing the server it runs on. That also gives you control over whatever's uploaded to the application. ProjectSend's core features include the ability to share files with individuals or groups and the ability for those individuals or groups to upload files to a folder assigned to only them.
You can download ProjectSend from the application's website, or test drive it. Be warned: for security reasons, you can't upload files to the demo site.
Some honorable mentions
If the four file-sharing tools I've looked at in this article aren't what you're looking for, take a look at:
---
Do you have a favorite open source tool for sharing files? Feel free to tell our community about it by leaving a comment.
I'm a long-time user of free/open source software, and write various things for both fun and profit. I don't take myself all that seriously and I do all of my own stunts.

This work is licensed under a Creative Commons Attribution-Share Alike 4.0 International License.