Keep track of customers and invoices with GnuCash.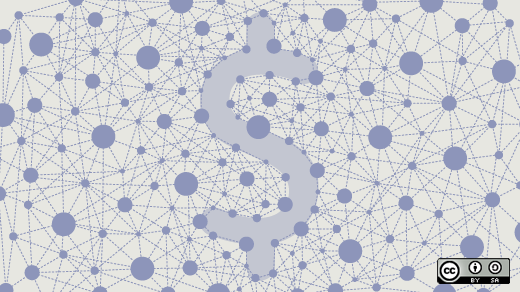 GnuCash is a powerful and flexible accounting tool that can be used for small business invoicing and accounting. It has a number of features that make it particularly well-suited for this purpose, including the ability to track expenses and income, generate reports, and manage invoices. Additionally, GnuCash is free and open source, which makes it accessible to small businesses with limited resources. In this article, I discuss the features of GnuCash that make it easy for you to get started using it in your own small business.
I began using GnuCash a number of years ago for my personal finances but found it could also function as a useful tool for my small business too. I'd been using a proprietary solution for much of the life of my business. I grew tired of being forced to upgrade periodically to get access to my invoices and statements for my small business. Moving to GnuCash gave me the ability to integrate my small business accounting with my personal finances without sacrificing any features.
Install GnuCash on Linux
You can install GnuCash from your software repository. On Debian, Elementary, and similar:

$ sudo apt install gnucash
On Fedora, CentOS, Mageia, and similar:

$ sudo dnf install gnucash
GnuCash for business
GnuCash comes with an account setup wizard that can help you build a common business account configuration. To access it:
Start GnuCash.
Click on the File menu and select New File.
Follow the GnuCash Assistant that appears on screen to create your new business account file.
The onscreen instructions guides you through the process of setting up your business. Click on Next in the top right corner of the Assistant window. You're prompted to enter a company name, address, contact information, and a company ID of your own choosing. You must also choose a default tax table and a date format.
The next screen prompts you to choose the currency, and there are a large number of currencies supported.
Then you're prompted to choose the accounts you want to create. Select the option to create Business Accounts. You can always customize the list of accounts, and GnuCash provides copious documentation to help you better customize it to your individual needs.
Complete the assistant, then click Apply in the top right-hand corner of the GnuCash Assistant window.
Adding customers
The top menu of GnuCash has a menu item labeled Business. The first item on that menu is Customers, followed by Customers Overview. This is where you can view a list of all your customers.
The next item is New Customer. This is where you enter new customers. The dialog box provides a place for customer information, including billing information, shipping address, email address, telephone number, and more.
Create an invoice
After adding a customer, you can begin the process of creating invoices. Click on the Business menu, select Customer, and then New Invoice.
Payment processing is easy too. This is located in the Business menu. Select Customer, and then Process Payment.
You're in business
The Business menu also includes options for entering vendors and employees, should your business require that information. There's a menu item for sales tax and many other options to ensure you're compliant with local expectations.
With GnuCash, your data isn't stored in a proprietary format, so you can migrate to any other platform in the future if you need to. Open standards for data storage, especially when that data is a legal requirement, are important and allow you to have full possession of your business history. Using GnuCash puts you in control of your small business.
Educator, entrepreneur, open source advocate, life long learner, Python teacher. M.A. in Educational Psychology, M.S. Ed. in Educational Leadership, Linux system administrator.

This work is licensed under a Creative Commons Attribution-Share Alike 4.0 International License.