Turn your Android phone into a learning tool with these apps for students.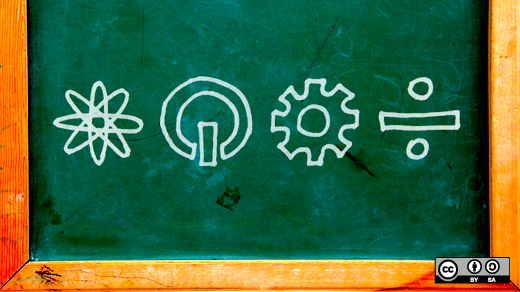 With a new school year beginning in many areas, now is a great time for parents, students, and educators to try out apps that can help with the learning experience. The following eight apps can turn an Android phone or tablet into a tool to help a student learn and study. They are all open source and all of them are available from the F-Droid repository, so you easily add these apps to any phone that is configured to allow apps from external repositories.

AnkiDroid
AnkiDroid allows you to study digital flash cards anywhere you go. Want to review your French vocabulary words or memorize the capital cities of the world's countries? AnkiDroid lets you do that. Because its study method replays the flash cards you're still learning more often than the items you know, AnkiDroid helps you master your studies. (You can also try out AnyMemo, a similar app listed below.)

AnyMemo
AnyMemo works very much like AnkiDroid. You can download or create flash card collections and study them anywhere. The app uses the same method as AnkiDroid, so items you do not know well will pop up again before items you know well. There are slight differences in the apps, so try them both out and see which works best for you.
arXiv Droid
The arXiv Droid app puts arXiv.org's collection of scientific research articles at your fingertips. Browse by category or search to find articles on biology, computer science, mathematics, physics, and more. You can also mark your favorite things so you can easily find them again later. The articles in arXiv might be a little advanced for younger students, but never underestimate the intellectually curious. Who knows what a student might come up with because they were inspired by something they read on arXiv?

HW-Manager
Although there are many general-purpose task managers and to-do lists available for Android, HW-Manager focuses specifically on managing homework. Each task has a title, subject, due date, and an extra field for additional information. Most standard school subjects are listed in a drop-down menu, but the list of subjects can be customized in the app's settings. Even if you have a task manager or to-do list app that you like, give HW-Manager a try for your homework. The app's homework-specific features are helpful.

Kiwix
Kiwix lets you take Wikipedia and similar websites with you anywhere, without having to worry about network access or using up your phone's data limit. Kiwix makes it easy to search Wikipedia whenever you want, but the app's one major drawback is the size of the full Wikipedia archive. Most people can't fit the full archive on their phone and will probably need to use one of the smaller archives. While you generally shouldn't cite Wikipedia when writing an academic paper, it's a great place to learn more about various topics and discover quality primary and secondary sources that you can use when writing a paper.

Logical Defence
Learning how to detect weak arguments and logical fallacies is a crucial skill for everyone. The Logical Defence app contains a large collection of logical fallacies with examples so that you can learn to detect fallacious arguments and avoid using them in your own arguments. The fallacies are grouped by category, which could help an educator structure their lessons and use this app to supplement their teaching about creating logical arguments and avoiding fallacies.

Slide
Create a minimalist presentation anywhere with Slide. This app creates presentations from plain text. Just type out what you want to say in your presentation, using a few simple rules to handle formatting, and you will have a presentation ready in no time. Slide provides a nice selection of color themes and can export presentations to PDF, so you can create a visually pleasing presentation that can be presented on any computer that can read PDFs.
Sugarizer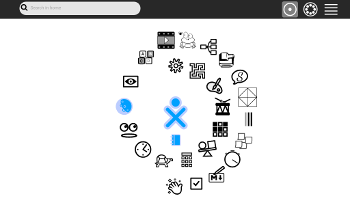 Sugarizer is the Sugar Learning Environment, the specialized desktop environment originally created for the One Laptop Per Child project, in app form. Aimed at younger children, the Sugar Learning Environment has a large collection of simple activities that largely fall under the category of edutainment. These activities include painting, music, and even basic programming using a Scratch-like drag-and-drop programming environment. Some activities might be hard to use on a phone with a small screen, so the app is probably better suited for tablets or larger mobile phones.
What open source Android apps do you (or your students) use for education? Please share your favorites in the comments.

This work is licensed under a Creative Commons Attribution-Share Alike 4.0 International License.