We round up the biggest open source stories of the past two weeks.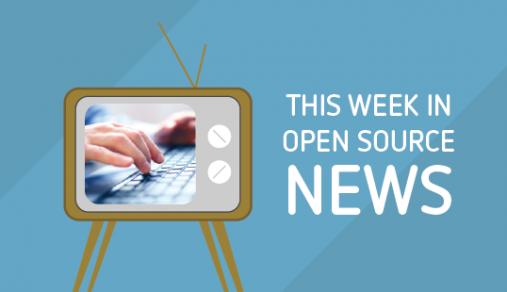 In this week's edition of our open source news roundup, we look at GNOME's 20th birthday, the latest Raspbian release, open source voting machines, and more.
Open source news roundup for August 6-19, 2017
GNOME turns 20
The GNOME desktop turned 20 on August 15, and this week Jim Hall shared why, after two decades, it's still his favorite GUI. Be sure to read the article and share your own thoughts on the 20th anniversary. Also check out the GNOME community's official post celebrating the milestone.
Raspbian Stretch has arrived
The Raspberry Pi Foundation announced Raspbian Stretch, the latest version of the Debian-based Raspberry Pi operating system, earlier this week. According to the foundation, the differences between Stretch and its predecessor, Raspbian Jessie, are "mostly under-the-hood optimizations," plus a few slight visual changes and app updates.
New York Times op-ed calls for open source voting machines
In light of the recent investigation into Russian interference in the US presidential election, governments are looking for the best way to secure the voting process. A recent New York Times op-ed by R. James Woolsey and Brian J. Fox urges election officials to consider open source software as a possible solution. Because its source code is open to public inspection, Woolsey and Fox claim "open source software is less vulnerable to hacking than the secret, black box systems like those being used in polling places now."
Mozilla creates tool for proper Creative Commons attribution
Properly attributing sources with Creative Commons licenses has never been easier thanks to Open Attribute. Open Attribute was developed by Mozilla and allow you to easily use your favorite browser to create either HTML or text attributions.
MIT launches open source entrepreneurship course
Is open source entrepreneurship something you'd like to pursue? The folks at MIT Open Courseware developed a project-based course that lets undergraduates lead the development of open source software.
In other news:
Educator, entrepreneur, open source advocate, life long learner, Python teacher. M.A. in Educational Psychology, M.S. Ed. in Educational Leadership, Linux system administrator.

This work is licensed under a Creative Commons Attribution-Share Alike 4.0 International License.