Facebook's BSD+Patent license combo fails not because of the license itself, but because it ignores the deeper nature of open source.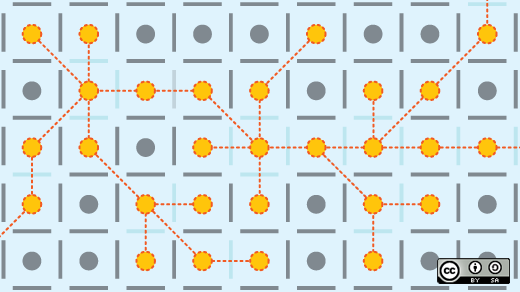 In July 2017, the Apache Software Foundation effectively banned the license combination Facebook has been applying to all the projects it has been releasing as open source. It is using the 3-clause BSD license (BSD-3), a widely used Open Source Initiative (OSI)-approved non-reciprocal license, combined with a broad, non-reciprocal patent grant, but with equally broad termination rules to frustrate aggressors. The combination represents a new open source license, which I've termed the "Facebook BSD Plus Patent License" (FB+PL), and to my eyes it bears the hallmarks of an attempt to be compatible with both the GPL v2 and the Apache License v2 at the same time, in circumvention of the alleged incompatibility of those licenses.
The use of the license by Apache projects is still in play, but the reason I believe Facebook has made a mistake may not be immediately obvious to ever-pragmatic software developers. For example, lawyer-turned-coder Dennis Walsh says of the issue, "there's no there there." His point is that the combo affects only use of the particular software project you're using to which it is applied, and the consequences of withdrawal of the patent grant are exceptionally unlikely to be serious for another patent holder. He concludes:
Facebook wants to make open source software and not be sued—a noble goal. To that end, they can use some harsh clauses. But in this case, for the practical and legal reasons outlined above, it's hard to find any teeth behind the bite.
Dennis is probably right. But that's beside the point. Facebook's rookie mistake of inventing its own open source license is always a bad idea. There are a range of important considerations that are not about the immediate risks or the specific instance. Facebook's license action hits pretty much all of them.
Thus it makes no sense to argue that, because the risk is small, the matter is trivial. Behaving in a way that ignores the five community norms I've listed above helps no one, not even Facebook. While it is currently holding firm, I hope Facebook gets it fixed, and I am willing to help.
Reprinted with permission from Meshed Insights.
Computer industry and open source veteran Simon Phipps started Public Software, a European host for open source projects, and volunteers as President at OSI and a director at The Document Foundation. His posts are sponsored by Patreon patrons - become one if you'd like to see more!

This work is licensed under a Creative Commons Attribution-Share Alike 4.0 International License.