The code behind Ansible Tower, an IT automation engine for cloud provisioning, configuration, deployment, and orchestration, is now open source.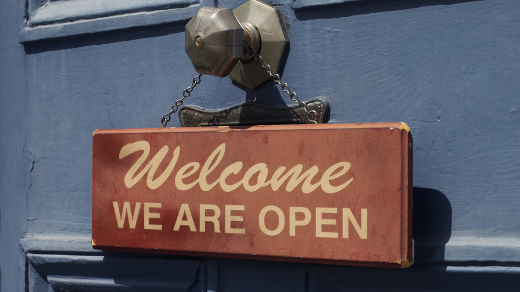 Today the Ansible community adds another feather to its cap with the introduction of AWX. AWX is a public free and open source software project that produces code to help manage IT infrastructure via Ansible. Innovation in the AWX code base is powered by the community. The upstream open source project is used to create Ansible Tower, a Red Hat-supported commercial product.
If this model sounds familiar to you, that's because it is. Almost 14 years ago, Red Hat debuted this model for the Fedora Project, a community-powered software project that regularly turns out the free Fedora Linux distribution. Because it's free software (as in freedom), Fedora is where community innovations are integrated into an operating system anyone can download, use, study, and modify.
For almost 14 years and 26 releases (so far!), Fedora has been a home for integrating numerous innovations in the platform. Some of these features find their way into releases of Red Hat Enterprise Linux, also a supported product intended for commercial and enterprise-class users. This model has led to a strong symbiosis between Fedora and Red Hat Enterprise Linux, and between the Fedora community and Red Hat.
In only a short number of years, Ansible has become a popular choice for flexible, intelligent infrastructure management. The large international Ansible community spans multiple platforms beyond just Linux.
The people on my team at Red Hat include principals on the Fedora Infrastructure community team. They rely on Ansible daily, for example, to help manage an infrastructure spanning hundreds of hosts and related storage and networking that powers and enables Fedora and its global contributors. We moved to Ansible early in its development not just for its technical merit, but also for the strength of its community.
As a Red Hatter who's also a long-time Fedora user, contributor, and fan, I couldn't be more pleased to see today's announcement about AWX. I look forward to seeing how the effectiveness of the model Red Hat and Fedora began almost a decade and a half ago produces enhanced innovation in this case as well. Welcome to the community, AWX!
Paul W. Frields has been a Linux user and enthusiast since 1997, and joined the Fedora Project in 2003, shortly after launch. He was a founding member of the Fedora Project Board, and has worked on documentation, website publishing, advocacy, toolchain development, and maintaining software.

This work is licensed under a Creative Commons Attribution-Share Alike 4.0 International License.