We round up some of the biggest open source headlines of the past two weeks.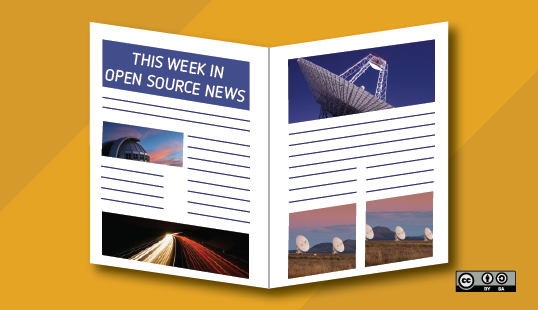 In this week's edition of our open source news roundup, we cover the rebirth of Linux Journal, Automotive Grade Linux infotainment systems, and more.
Linux Journal returns one month after ceasing publication
In December of 2016, Linux Journal publisher Carlie Fairchild announced the online magazine's November edition would be its last. That changed earlier this week thanks to an investment from the team behind Private Internet Access VPN.
"They aren't merely rescuing this ship we were ready to scuttle; they're making it seaworthy again and are committed to making it bigger and better than we were ever in a position to think about during our entirely self-funded past," Fairchild writes.
Automotive Grade Linux heads to CES
Automotive Grade Linux (AGL), an open source project hosted at The Linux Foundation, plans to showcase its vehicle infotainment system at the 2018 Consumer Electronics Show (CES) in Las Vegas, Nevada January 9-12.
"AGL has gained a tremendous amount of traction this year as the leading open source automotive infotainment platform," AGL executive director Dan Cauchy said. "This is clearly reflected by the number of participants that will be demonstrating AGL-based products and services at CES 2018 in the AGL Demo Showcase."
Eelo: An open source alternative to Android
Mandrake Linux founder Gael Duval announced a Google-free version of Android OS called Eelo. Its aim, according to Duval, is to free users from the Google ecosystem.
In other news
Educator, entrepreneur, open source advocate, life long learner, Python teacher. M.A. in Educational Psychology, M.S. Ed. in Educational Leadership, Linux system administrator.

This work is licensed under a Creative Commons Attribution-Share Alike 4.0 International License.