Catch up on big open source headlines from the past two weeks.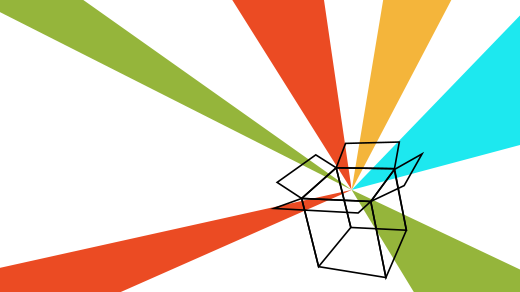 In this edition of our open source news roundup, we take a look at the Mozilla's "Privacy Not Included" gift guide, Steven J. Vaughan-Nichols's thoughts about Linux on the desktop, the release of the Raspberry Pi 3 Model A+, and more.
Mozilla publishes "Privacy Not Included" gift guide
Looking for interesting tech gadgets to buy as holiday gifts, or to put on your own holiday wish list? Mozilla's second annual Privacy Not Included gift guide provides a list of interesting tech gadgets to buy or avoid based on how well they respect a user's privacy. The items on the list include toys & games, smart home devices, general entertainment gadgets, wearables, health & exercise items, and gadgets for pets. The list can be filtered by how "creepy" the items are, so you can make an informed decision about how much privacy you are willing to give up to use a particular gadget.
Linux on the desktop
Steven J. Vaughan-Nichols, writing for Computerworld, takes a fresh look at Linux's failure as a desktop operating system. While this topic has been discussed many, many times by many, many people, Vaughan-Nichols's provides a thorough overview of the subject. He explains how Linux is popular everywhere but the desktop, while desktop popularity remains illusive; that the diversity of Linux distributions, package formats, and desktop environments, while interesting to Linux power-users, are confusing to "regular" users; and more. Vaughan-Nichols explores the complex history of Linux on the desktop in an approachable manner. The article is well worth reading for readers of any level of familiarity with the topic.
Raspberry Pi 3 Model A+ now available
The Raspberry Pi Foundation released a Model A+ version of the Raspberry PI 3. Ben Nuttall, Raspberry Pi Community Manager and Opensource.com Community Moderator, shared the details about the new model in an Opensource.com article announcing the new model. The Raspberry Pi 3 Model A+ has fewer USB ports, no built-in Ethernet port, and less RAM, but is also cheaper, smaller, and uses less power. The new model still has built-in Wi-Fi and Bluetooth, so connectivity should not be a problem, unless your project really requires a wired Ethernet connection. You can read more about the Raspberry Pi 3 Model A+ in Ben Nuttall's article or in the announcement on the Raspberry Pi blog.
Testers needed for SuperTuxKart's online play support
The SuperTuxKart project is looking for volunteers to test out the networking support for online play in the next release of SuperTuxKart. If you are comfortable compiling a project from source code, you can clone the SuperTuxKart GitHub repo, switch to the network branch, compile the code, and start testing and providing feedback. More details can be found in a blog post on the SuperTuxKart blog.
In other news
Thanks, as always, to Opensource.com staff members and moderators for their help this week. Make sure to check out our event calendar to see what's happening next week in open source.

This work is licensed under a Creative Commons Attribution-Share Alike 4.0 International License.