Announcing a smaller, cheaper, lower-powered Pi 3.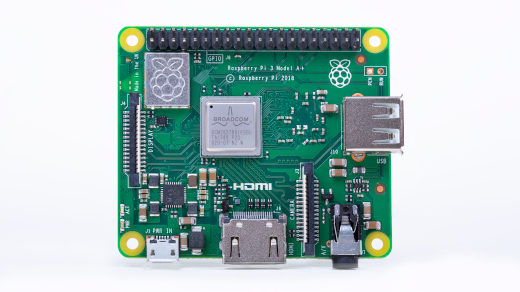 Raspberry Pi 3 Model A+ is a smaller, cheaper, lower-powered Pi 3 and it's on sale now at just US$ 25. The newest Pi is ideal for projects in which you need the speed and processing power of the Pi 3 but can live without ethernet, multiple USB ports, and extra RAM.
Before the first Raspberry Pi was launched, the Raspberry Pi Foundation said it planned to do two product lines: Model A (US$ 25) and Model B (US$ 35). The Model B was launched in 2012, and the Model A a year later. Originally the Model A was just a Model B with half the RAM, and one USB port and the ethernet port removed, but otherwise at the same size and in the same form factor. In 2014, the Model B+ was launched, with more GPIOs and two additional USB ports, and was promptly followed by the A+, in which the board took a size reduction owing to the space created by removal of components.
The next board to be released was the Pi 2 Model B. There was never a Pi 2 Model A, as we went straight to Pi 3, and until now, there hasn't been a Model A option. Now the Pi 3 has received its "plus" upgrade, taking the processor speed to 1.4GHz and making great improvements to the board's thermal management, it's time for the next-generation Model A to enter the game. The new A+ packs a 1.4GHz quad-core CPU, VideoCore IV GPU, 512MB RAM, dual-band WiFi (2.4 and 5GHz), Bluetooth 4 and BLE, full-sized HDMI, camera and display interfaces, and the same sturdy support every Pi product receives, including full backwards-compatibility.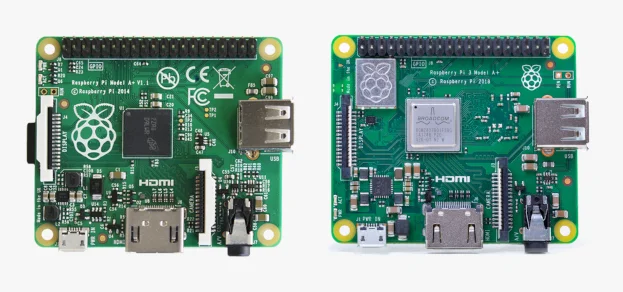 Model B or Model A?
If you're choosing between Pi 3 Model B+ and Model A+, which one to pick depends on your use case. If you want something smaller, lighter, lower power, and lower cost, take a look at the A+. If you're buying your first Pi and/or want to use it like a desktop computer, you probably want the B+ as it's the best all-rounder.
The original Model A was well liked in the community, especially the reduced size and low power consumption. Its only drawbacks were low RAM (originally 256MB) and a single USB port while lacking wireless connectivity; however, the 3A+ comes with WiFi and Bluetooth, so if you have a single USB dongle for your mouse and keyboard (or they're Bluetooth), you don't need to plug anything else in. The RAM is double what the original A+ had and 4x what the original A had, and while it's not the full 1GB you find it a Model B/B+, it's good enough for most uses.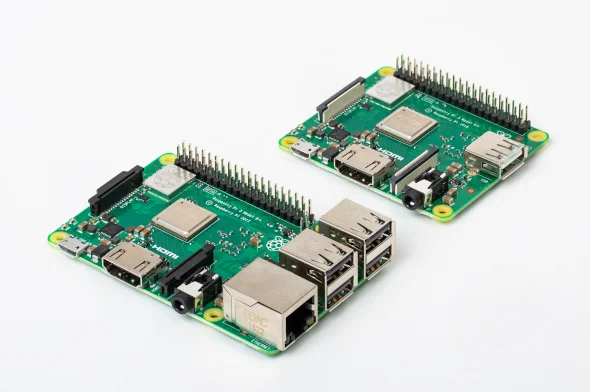 Model A or Pi Zero?
The Pi Zero was launched in 2015 at just US$ 5. It was made even better with the launch of Zero W, adding wireless connectivity for another $5 on top. Unfortunately the manufacturing of these products is funded directly by the Raspberry Pi Foundation, not the large international distribution partners that take on the main line of Pi products, and this limits production and hence availability. Production of the Model A+ will scale well, and you'll be able to buy them in bulk more easily.
Apart from product availability, if you're choosing between Pi Zero W and 3A+, it mostly comes down to whether you need extra processing power. They both have wireless connectivity, but you need adapters to plug the Pi Zero into a monitor or connect USB devices. If you only need to buy one, and don't need the CPU power or the USB, HDMI and DSI ports, you can save a bit of money with the Zero W. But if you think your project could benefit from a ~10x speed boost, or you need the USB, HDMI or USB ports, do consider the A+.
For more information, check out my article Which Raspberry Pi should you choose for your project?.
Powerful miniature robots
The Pi Zero is a popular choice for miniature robotics, especially the Zero W, which comes with WiFi and Bluetooth. But when you really need to get the most out of your bot, you want the processing power of the Pi 3. That's where the new 3A+ comes in handy—it's ideal for this as you have the best of both worlds: small and compact, low power draw, and great processing ability. You can have your little robot process camera images with OpenCV and even TensorFlow, keeping things small and low-cost.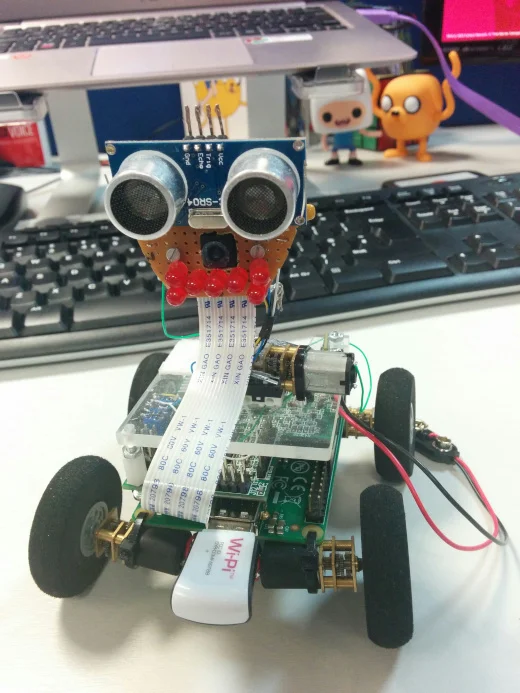 Check out some of our Pi robotics resources on our projects site.
Media centre
Although the Pi 3 packs the same graphics processor as the Pi 1, operating system processes are much speedier on the newer models due to the faster quad-core processors, so I tend to recommend at least a Pi 2 if you want a responsive experience while browsing the menus choosing what to watch. I use a Pi 3 Model B because it's the fastest available with on-board WiFi—I use WiFi not ethernet (convenient and I've had no problems) but I don't have a single USB device plugged in, so the four USB ports and ethernet port are not being used. So now I'd recommend the A+ for this use case as it's got all I need, runs on less power, and it's $10 cheaper.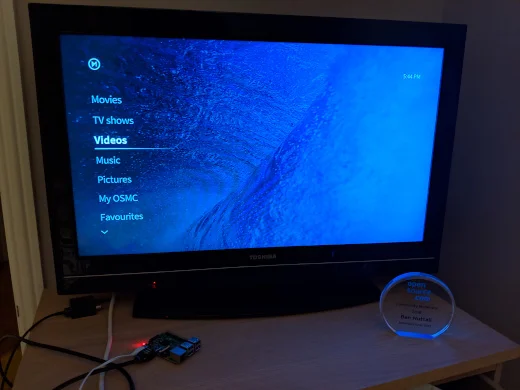 Education
Don't forget that Raspberry Pi is a charity—all its profits go to fund its education programs, including teacher training and Code Club, CoderDojo around the world. The Raspberry Pi Foundation recently announced a huge project to deliver a comprehensive program of support for schools and teachers in England, and many of the deliverables from this will be freely available to benefit educators and young people all over the world.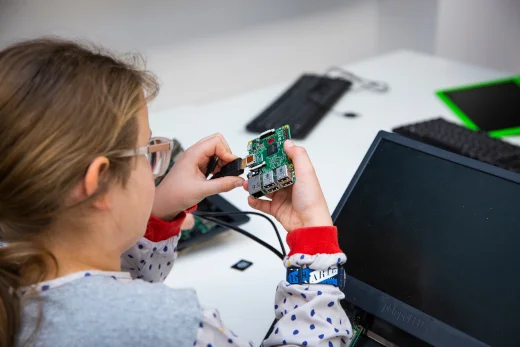 What use cases do you see for the new Model A+? Do you see any other gaps like this in the Pi product ecosystem you'd like to see filled? Let me know in the comments!
Ben is a software engineer for BBC News Labs, and formerly Raspberry Pi's Community Manager. He's into Linux, Python and all things open source! Follow Ben on Twitter @ben_nuttall.

This work is licensed under a Creative Commons Attribution-Share Alike 4.0 International License.