Learn what's gone into Raspberry Pi's success, in this Lightning Talk from All Things Open 2018.
163 readers like this
163 readers like this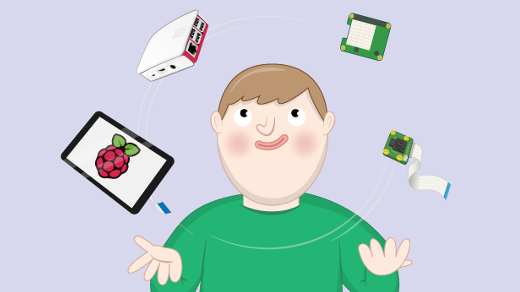 The Raspberry Pi was an instant success when it launched in 2012, with 100,000 of the low-cost computers ordered on the first day and 1 million sold in its first year, says Ben Nuttall, community manager of the Raspberry Pi Foundation. The devices and the foundation that backs it have come a long way in just six years, with regular hardware updates, a vibrant community, and an untiring dedication to giving students and teachers inexpensive tools for learning to code.
In his Lightning Talk "6 years of Raspberry Pi" at All Things Open 2018, October 23 in Raleigh, NC, Nuttall described some of the landmark events that contributed to the Pi's success.
Watch Ben's talk to learn where the Raspberry Pi began, where it's been, and where it's heading as the community prepares to celebrate the devices' seventh birthday in March 2019.
Ben is a software engineer for BBC News Labs, and formerly Raspberry Pi's Community Manager. He's into Linux, Python and all things open source! Follow Ben on Twitter @ben_nuttall.

This work is licensed under a Creative Commons Attribution-Share Alike 4.0 International License.
Find the perfect open source tool
Project management, business intelligence, reporting, and more. Check these popular projects.