Catch up on the latest open source news.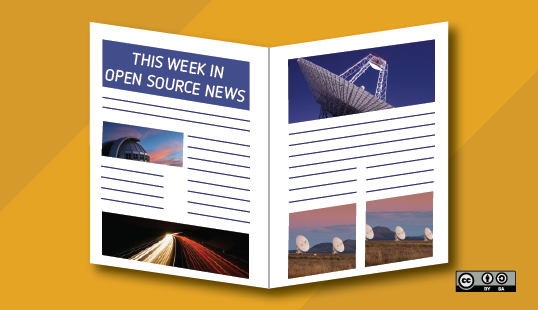 In this week's edition of our open source news roundup, we take a look at how open source is democratizing tech and a few upcoming open source events.
Open source is democratizing technology
Open source software is one of the most powerful tools today's developers have at their disposal. In a recent Forbes article, Laurence Bradford stated, "It allows individual developers to benefit from and build off the work of entire development communities, harnessing that power instead of starting from scratch."
Open Source 101
Open Source 101, a one-day conference about open source processes and tools, will take place in Columbia, South Carolina on April 17. The event is offered in partnership with Opensource.com and will feature talks from Danese Cooper, Jason Hibbets, Garth Henson, and many more.
Creative Commons Global Summit
The annual Creative Commons Summit will take place in Toronto, Canada April 13-15. It provides an opportunity for open communities to collectively grow a vibrant, usable commons.
Open Source Summit seeks talk proposals
Share your knowledge and expertise by speaking at Open Source Summit NA August 29-31 in Vancover, Canada. Submit your proposal by April 29.
In other news
Educator, entrepreneur, open source advocate, life long learner, Python teacher. M.A. in Educational Psychology, MSED in Educational Leadership, Linux system administrator, Follow me at @Don_Watkins . Mastodon ID

This work is licensed under a Creative Commons Attribution-Share Alike 4.0 International License.