Conference presentations open a world of opportunities to advance your career, says 16-year-old veteran tech presenter Keila Banks in her UpSCALE Lightning Talk.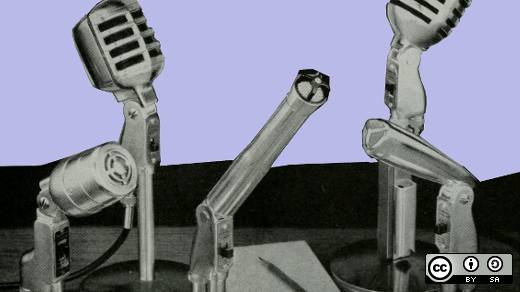 Although she's only 16 years old, Keila Banks is already a veteran presenter at technology conferences. Her courage to get on stage in front of adults, beginning at the very young age of 11, to talk about open source technology has opened a world of opportunities for her.
In her Lightning Talk at the 16th annual Southern California Linux Expo (SCALE), Keila shares some of her amazing experiences, from the television studio to the White House, resulting from her conference presentations about open source, coding, and involving youth in technology.
Watch Keila's Lightning Talk to learn more about how to leverage conference presentations to advance your career.
During the UpSCALE Lightning Talks hosted by Opensource.com at the 16th annual Southern California Linux Expo (SCALE) in March 2018, eight presenters shared quick takes on interesting open source topics, projects, and ideas. Watch all of the UpSCALE Lightning Talks on the Opensource.com YouTube channel.
Opensource.com publishes stories about creating, adopting, and sharing open source solutions. Follow us on Twitter @opensourceway.

This work is licensed under a Creative Commons Attribution-Share Alike 4.0 International License.