Which newsletters do people working on open source projects read? We round up a few favorites.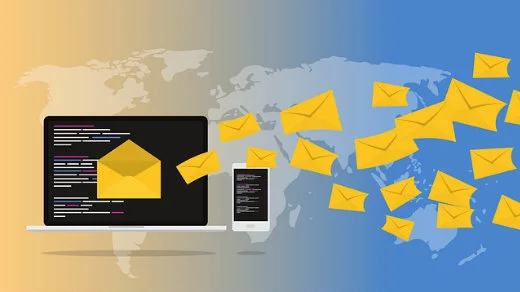 I send a weekly email out to my colleagues giving them an update on what's happening on Opensource.com. Many of them also subscribe to our newsletter. In a recent message, I asked them about other tech-related newsletters on their "must-read" lists. Here's a list of 14 newsletters they recommended.
---
by InfoQ (Recommended by Juliano Mohr)
It's a monthly newsletter that contains not only a collection of links, but a good written summary of what has happened in the area lately.
---
by Changelog (Recommended by Joe Brockmeier)
I find ChangeLog Weekly to be a great catch-all for news across the open source landscape.
---
by Bruce Schneier (Recommended by William Fielder)
Bruce Schneier's Crypto-Gram is a monthly email newsletter on current events in security, with expert and nuanced commentary.
---
by Lon Riesberg (Recommended by Jason Baker)
I read Data Elixir because I'm interested in data science, particularly processing and visualizing small data sets. But since working with data is only a part of my day job, it can be difficult for me to keep up with new tools that I can use to solve problems more effectively. Data Elixir is a good snapshot of tools, opinions, and interesting results captured in the world of data science.
---
by Gareth Rushgrove (Recommended by Joe Brockmeier)
Short and sweet, a good collection of news and opinion around DevOps.
---
by Chris Short (Recommended by Ben Cotton)
It's an incredibly thorough look at the last week of DevOps culture, tools, and everything else.
---
by Mary Thengvall (Recommended by Joe Brockmeier)
If the developer is king, then being able to build relationships with developers is crucial for companies. There's something worth thinking about in every issue of DevRel Weekly.
---
by Kale Davis (Recommended by Alex Sanchez)
The Hacker Newsletter is excellent. It's a really nice mix of content every week and helps sift through the Hacker News firehose.
---
by Cloud Native Computing Foundation (Recommended by Josh Berkus)
Round-up of Kubernetes ecosystem news and blog posts from around the community. Good for anyone who works in the containerverse.
---
by Corey Quinn (Recommended by Josh Berkus)
All the news about Amazon cloud products, changes, industry news, and events... with a hefty dose of snark. A must for anyone who uses AWS.
---
by LWKD team (Recommended by Josh Berkus)
Weekly round-up of all of the significant code changes to Kubernetes, plus summaries of community happenings and release status. Great for anyone who contributes to, or depends on, Kubernetes code.
---
by LWN.net (Recommended by Major Hayden)
I can't live without Linux Weekly News (LWN). They provide brief round-ups of various things happening in the Linux and open source communities. What's really valuable is their deep dives into new features and fixes coming to the kernel. They do their best to document the debate over how things should be implemented and they provide links for people to get involved.
---
by Mike Julian (Recommended by Joe Brockmeier)
Good mix of pieces about monitoring from low-level "how-to" pieces as well as higher-level advice and issue pieces.
---
by O'Reilly (Recommended by Jason Baker)
I read the O'Reilly Programming Newsletter because I think they do a good job of curating content that's broad enough that anyone with an interest in open source software development will find something to read every week. It's not just language- or framework-specific content which is only useful to people working on projects utilizing those specific tools. Plus, they always end with something funny or otherwise entertaining.
---
If you don't see your favorite newsletter on the list, let us know about it in the comments. To keep up with what's happening on Opensource.com, subscribe to our newsletter.
Rikki Endsley is the Developer Program managing editor at Red Hat, and a former community architect and editor for Opensource.com.

This work is licensed under a Creative Commons Attribution-Share Alike 4.0 International License.