Take our poll plus get a snack recipe (the open source way).
126 readers like this
126 readers like this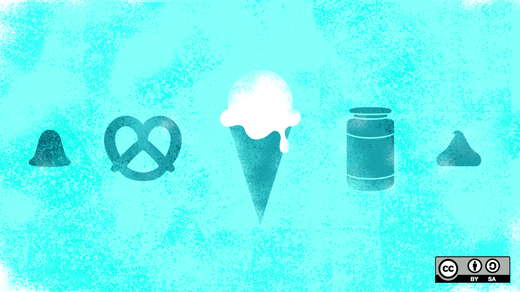 Sysadmin Appreciation Day is coming up on July 26. We're kicking off the month with a special sysadmin poll. When you're on call what type of snacks do you like to have on hand? Will junk food tide you over, or do you tend to choose healthier options? You know it could be a long night, so it's important to have the right stash to help you solve problems and stay focused. 
If you like a mix of a sweet, salty, and nutritional, you might prefer an open source snack like trail mix, cookies, or parfaits. In the spirit of snacks, here is an open source recipe for date cookies from our managing editor.
Open source date "cookies"
Ingredients

2 cups of dates

1 tbsp coconut oil

1 cup walnuts

2 tsp cinnamon

1 tsp ginger

1 tbsp hot chocolate mix
Directions

Soak the dates in hot water for 10 mins

Pulse in a food processor with 1 tbsp coconut oil until coarse

Remove from the food processor
In a separate bowl, mix 1 cup of walnuts, 2 tsp cinnamon, 1 tsp ginger, 1 tbsp hot chocolate mix

Pulse in the food processor until blended

Remove from the food processor
Blend date mix and walnut mix together in a bowl with a spoon or your hands

Form into balls or small cookie shapes

Place on baking sheet

Put in freezer for 30 mins

Remove from freezer
Store in a container in the fridge for up to a week. You can make these no-bake cookies in advance and add your own favorite ingredients. 
What is your favorite snack when you're on-call? Let us know by taking our poll or leaving a comment.
Lauren is the managing editor for Opensource.com. When she's not organizing the editorial calendar or digging into the data, she can be found going on adventures with her family and German shepherd rescue dog, Quailford. She is passionate about spreading awareness of how open source technology and principles can be applied to areas outside the tech industry such as education and government.

This work is licensed under a Creative Commons Attribution-Share Alike 4.0 International License.