Here are a few ways to effectively build a positive mentorship relationship in an open source world.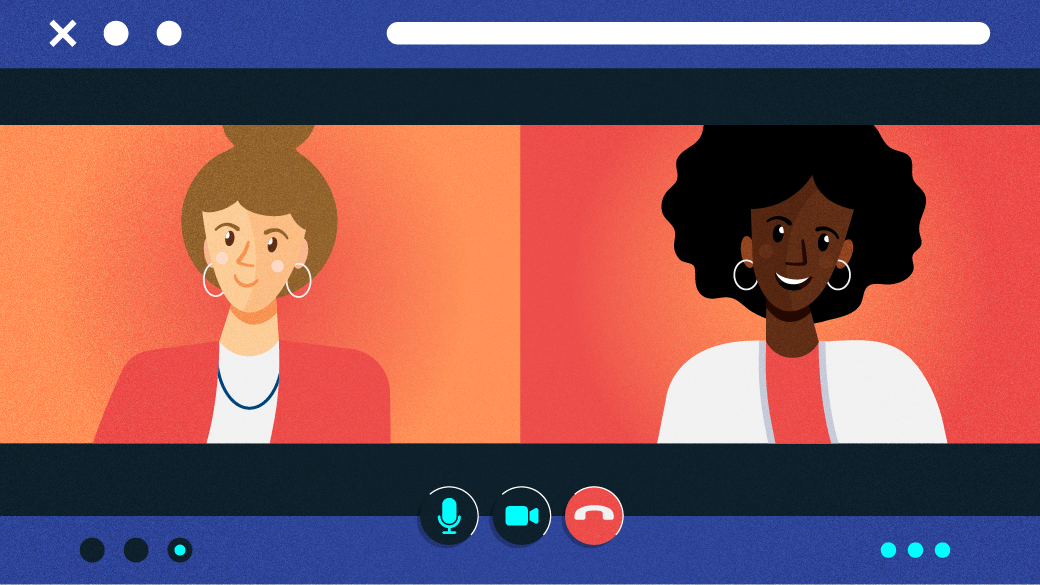 In open source, contributors collaborate across various projects, regions, and time zones. There are often untapped opportunities to create mentorship relationships through this distributed engagement. A mentorship is mutually beneficial to both the mentor and mentee when both parties are committed to the relationship's success. Both the mentor and mentee grow professionally in the process. For example, the mentor develops their leadership skills, evolves, and prepares for career advancement. Here are a few ways to effectively build a positive mentorship relationship.
Identify and approach key connections
Look at who you are connecting and collaborating with within your communities. Who inspires you? Who can you learn from? Connect with that person and ask if they are interested in mentoring you for a period of time. Illustrate how you think you can both benefit from the relationship.
Set clearly defined goals and expectations
The mentee should clearly communicate their goals and declare how the mentor might help from the beginning of the relationship. With these goals in mind, define the expected duration of the relationship. How long do you want the formal relationship to last, and what do you want to accomplish by the end? Communication can continue after the formal relationship ends, but setting an intentional endpoint of the formal relationship can help prevent the mentee from delaying progress toward meeting their goals. The mentor should tap into these goals and revisit them regularly to steer conversations throughout the communication cadence. Each meeting should relate back to these goals to ensure that the mentee gets the most out of the experience. The mentor should also set clear and direct expectations from the beginning of the relationship. For example, mentorship does not always translate into collaboration on a project, an internship, or an employment opportunity. Ensure that you're both on the same page so that the relationship can stay focused and thrive.
Engage regularly with web conferencing tools
Keep open communication as the foundation of the relationship and connect often. As the mentor, make it your responsibility to send the calendar invitations for your meeting times. When setting meeting times, be sure to respect the work-life balance and, if you are working with a student, be sure to respect academic breaks and testing times. At each meeting, agree on the time for your next meeting—keeping a regular cadence at times that work for you both. When meeting virtually, keep your camera on when possible so that you can have a more interpersonal connection with proper eye contact. Show up on time and be prepared for a meaningful conversation. You might be surprised by the fellowship that forms.
Consider virtual job shadowing
Most web conferencing tools have screen-sharing capabilities, which allow you to demonstrate certain tools and processes of interest to you and your mentee. Provide a glimpse of the current projects you are each working on or contributing to. Highlight some of the tools you use and recommend. Ask to see some of your mentee's current projects and discuss their progress and current challenges. If the mentee has a particular issue to resolve, the mentor can advise how they might handle it. You can learn a lot from each other.
Consider virtual mock interviews
Does your mentee want to strengthen their interviewing skills? You can set up a mock interview virtually. Invite an experienced third-party interviewer, such as a hiring manager or team lead, to participate and conduct the interview. Create a mock job description and share it with the interviewer and interviewee and have the interviewee submit a current copy of their resume to you and the interviewer. As the mentor, you will function as an observer. During the interview, mute your microphone and camera and take notes. When the interview is over, you can come on camera and unmute to offer your feedback. This exercise can help the mentee understand their competencies in specific skills and abilities and help them classify their strengths and weaknesses.
Participate in virtual events and enrichment activities together
Identify virtual networking and professional development events and activities that you can both participate in or attend either synchronously or asynchronously. Together you should brainstorm what conferences, tech talks, or networking events are of interest to you. Then, use these opportunities to anchor your conversations and learn from each other.
Share your network
Is your mentee interested in a particular tool or technology that you're not familiar with? It's okay if you don't always have the answers. Perhaps there is someone you collaborate or work with who is a subject matter expert (SME). Consider bringing these SMEs and other contacts into your conversations, or at least make the introductions. Host a talk of your own with a special subject matter expert guest or put together a panel of experts for a Q&A session. Sharing your network can help your mentee make meaningful connections and might even help you reconnect with key people from your network. LinkedIn makes it relatively easy to reconnect with contacts. Even a simple post about mentorship might draw welcome attention to your mentee's qualifications.
Mentor and be mentored
Tap into your open source communities and put yourself out there to both mentor and be mentored. You can grow professionally and then pay it forward to others in your communities. No matter where you are in your career, you can always learn from others to further your professional development and strengthen your relationships and community.
Ashley Hardin is a principal technical writer on the Red Hat OpenShift documentation team. In this role, Ashley is a user advocate embedded in several product development teams. In her everyday work, she enjoys translating customer needs into quality documentation and embraces the open source way.

This work is licensed under a Creative Commons Attribution-Share Alike 4.0 International License.