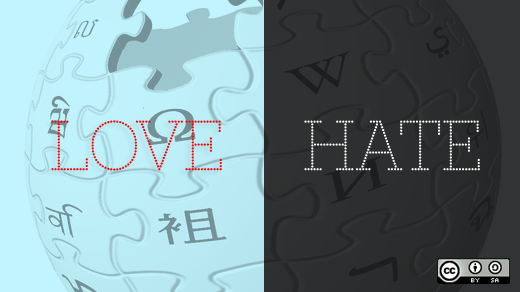 Earlier this week I wrote a post about some of the cultural challenges Wikipedia is facing as its contribution rate has slowed. The comments you made were fantastic, including one by Dr. Ed H Chi (the PARC scientist who published the study I referred to in the post) linking to a prototype dashboard his team created to showcase who is editing each Wikipedia page (totally fascinating—you have to go try it!)
Another interesting comment was made by my good friend Paul Salazar, who pointed us to this page where the Wikimedia Foundation (the parent organization that runs Wikipedia, among other projects) is showcasing their exhaustive, happening-as-we-speak strategic planning process in all of its transparent, open glory.
From the main page, you can read the entire strategy memo that was presented to the Wikimedia Foundation board just last month. The memo itself is stunningly smart. Google must have thought so too, because they made a $2 million donation to the Wikimedia Foundation, announced a few weeks ago.
But it doesn't stop at high-level strategy for the eyes of muckety-mucks. From this page you can find proposals (hundreds were submitted, and just like on Wikipedia, anyone could contribute), background research, and task forces that have come together to discuss some of the major strategic challenges outlined in the initial strategic plan.
For instance, I found the task force looking at community health, a subject I addressed in my original post. The #1 area this task force suggested be addressed is recognition, and they've created a full page of recommendations on how to do just that.
I've gotta say. I've seen strategic planning, but I have never seen strategic planning like this before. Open, transparent discussion. Broad collaboration. Deep analysis, insight, and research from the people who care most and are closest to the issues and challenges being addressed—meritocracy in action.
It is revolutionary and amazing. It will be fun to see (and hopefully participate in) where this goes.
Chris Grams is the Head of Marketing at Tidelift and author of The Ad-Free Brand: Secrets to Building Successful Brands in a Digital World. Twitter LinkedIn Email: chris(at)tidelift.com

This work is licensed under a Creative Commons Attribution-Share Alike 3.0 Unported License.