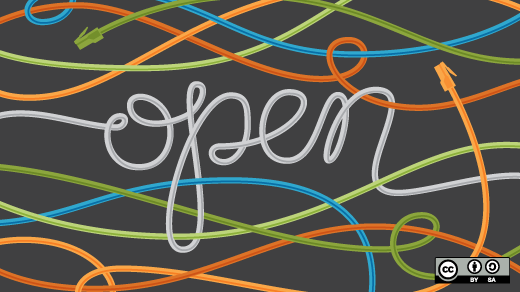 Earlier this year, the Linux Foundation announced the founding of the OpenDaylight Project, a new open source framework designed to shape the future of Software Defined Networking (SDN). The project launched with significant industry support and has the goal of "a common and open SDN platform for developers to utilize, contribute to, and build commercial products and technologies."

Linux Foundation Executive Director Jim Zemlin has said that the OpenDaylight Project represents "a rare gathering of leaders in the technology ecosystem who have decided to combine efforts in a common platform in order to innovate faster and build better products for their customers." And with founding members like Brocade, Cisco, Citrix, Ericsson, IBM, Juniper Networks, Microsoft, NEC, Red Hat, and VMWare all offering software and engineering resources to help the project succeed, it's easy to see how the OpenDaylight Project has made so much progress in such a short period of time. The project is on track to deliver its first code release later this year.
Shortly after the project launched, David Meyer was appointed by the Technical Steering Committee to lead their efforts. The steering committee is scheduled to elect a new chair on October 8 at the project's six month anniversary. In this interview, Meyer talks about how he got involved in the project, the role of industry support, and the benefits of making this an open source project, saying: "We'd love to see OpenDaylight do for networking what Linux has done for the computing industry."
How did you get involved with the OpenDaylight project? What is your background?
I work at Brocade Communications as the chief technology officer and chief scientist. Brocade is a platinum member of OpenDaylight— an open source project that is developing a common, open Software  Defined Networking (SDN) framework consisting of code and blueprints.
I was elected as the chair of the OpenDaylight Project Technical Steering Committee (TSC) to help build the developer community and shepherd the code development process. I've worked on networking for more than 20 years; I am active in the Internet Engineering Task Force (IETF), North American Network Operators' Group (NANOG) and many other industry groups, so OpenDaylight is a natural fit.
What do you see as the major benefits of making OpenDaylight an open source project?
Open source allows anyone to contribute and benefit regardless of affiliation. There will be many permutations and uses of OpenDaylight that we can't even imagine yet—that's the beauty of open source. We'd love to see OpenDaylight do for networking what Linux has done for the computing industry. The ultimate success will be having great code that people can use for a wide variety of use cases.
The OpenDaylight Project is removing company boundaries and uniting tech leaders for a common purpose. How important has this industry support been for this project? Where might you be without it?
We were able to boot up the project very quickly thanks to the support of member companies that committed funding and resources toward the project's success. The OpenDaylight community has grown immensely in the months following our launch with hundreds of developers contributing code to a diverse set of projects and use cases. We have a great mix of talented people who are passionate about networking and have a desire to create an open controller SDN codebase that anyone can use. This is what is most important to OpenDaylight's longevity. Our aim is to release code in December 2013, and we are on a solid path toward achieving that.
What's in store for 2014?
Our goal is to deliver an industry-leading SDN platform, and we are tracking toward our goal of releasing later this year. In February 2014 the project is hosting its first OpenDaylight Summit in Santa Clara, and we will continue to hold HackFests for the developer community.
What advice would you give to someone just getting started in OpenDaylight?
All of the work is done in the open—we welcome questions, input, and feedback. Check out the mailing lists, the OpenDaylight wiki and, our weekly calls. The #OpenDaylight IRC channel on irc.freenode.net is also extremely helpful. It allows the community to get to know one another, provides support and encourages collaboration. Also check out:
OpenDaylight Wiki

OpenDaylight

Listservs

for technical discussions

OpenDaylight HackFests, Summits and other

events
Can you give us a slight sneak preview as to what you will cover in your All Things Open talk (without giving too much away)?
I'll be introducing the OpenDaylight Project including goals, community, and recent development as well as how it can work in an enterprise environment.
A common, open SDN framework can be a used within any network architecture and enables users to reduce operational complexity, extend the life of their existing infrastructure hardware and enable new services and capabilities only available with SDN.
I'll be curious to hear what other questions or thoughts people have about how they might integrate OpenDaylight into their environments as well.
---
Ginny Hamilton was a community manager for EnterprisersProject.com, an online publication and community focused on how CIOs and IT leaders create business value through information technology. A former journalist, Ginny is passionate about local politics, journalism, technology, and social media.

This work is licensed under a Creative Commons Attribution-Share Alike 3.0 Unported License.