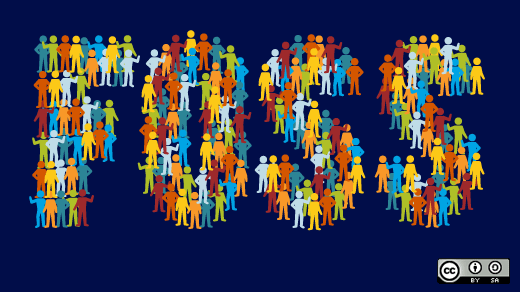 We are all international now.
I recently took part in a conversation at the TYPO3 Eastern Europe conference in Cluj-Napoca, Romania at which a very interesting proposition was put forward. The story starts in Malmö, Sweden where I'm temporarily remote working, away from my usual reporting office in Brno, Czech Republic. I work as a Senior Software Engineer for Red Hat, and I'm a self proclaimed advocate of free and open source software (FOSS). The reason I'm name dropping these locations will become clear in a moment. Whilst in Malmö, I took it upon myself to visit Foo Cafe, a meeting place for techies and industry types to, in the words of Foo Cafe, "learn, create and share."
I was really impressed with the way the workshops, conferences, and talks were organised and by the enthusiasm of the attendees. The diversity of the people attending Foo Cafe was extraordinary in comparison to other networking events I have visited. This made for a lively atmosphere and a refreshingly engaging environment to share ideas. I found it very easy to talk with people from a broad range of occupations and backgrounds and was excited by the passion and sincerity of the people I met.
A few weeks into my stay I received mail from the CEO of a local web design agency, which I saw had been sent to a number of people. The mailshot was asking for feedback regarding a blog post. Like anyone who is going to propose a bold idea, Robert Lindh, wanted to make sure he wasn't completely crazy!
I had met Robert Lindh early on in my stay in Malmö. He and his business partner Fredrik Ardmar were successfully running two businesses providing web design and digital marketing respectively. In his mailshot, Rob was asking a question which I thought deserved attention. He wanted to know if it was time for a re-branding of FOSS! I knew it was going to be a contentious issue given the history of FOSS. The division of the community after the formation of the Open Source Initiative (OSI) and the split from the Free Software Foundation was a painful ordeal. What I read, however, was a compelling case to rethink the terms we use to describe what it is that we do, and to send a clearer, more inclusive message for FOSS.
Starting a conversation
Fast forward a couple of months and that message is now on Opensource.com. I urge you to read the article Robert wrote to get better idea of what was proposed.
Rob also invited me to join him as a guest speaker at TYPO3 Eastern Europe where the theme of the conference was to increase adoption of the TYPO3 content management solution in eastern Europe. We could not have hoped for a better time and place to start the conversation given the diversity of the region and its multicultural and multilingual nature. The talk was well-received, and we won the competition for the best topic at the conference. That was unexpected and did much to reaffirm our original convictions that this conversation was long overdue. The feedback we received was fantastic, and the TYPO3 community shared our belief that we need to rethink our message when promoting adoption of FOSS solutions in non-English speaking countries.
While at the conference, I was introduced to Olivier Dobberkau and Ben Van 't Ende. Olivier is the president of the TYPO3 Association, and Ben is the community leader. There was much deliberation between us and Rob about "community software" and how it can be used to promote FOSS. We decided that it had to be extention of FOSS and not a replacement for it. Community software would be provide an alternative message for solution providers to opt into if they felt they had issues with the existing message.
Ben remarked on the importance of inclusiveness and diversity. From his standpoint it was imperative that we not only chose a term that reflected these attributes, but also encouraged them. We decided to open up the discussion and ask for suggestions regarding what term would best capture this in case there was a better one than community. The conversation continued online at Opensource.com and offline with a slew of meetings and gatherings with the industry.
It's a business thing
The response was really interesting. For developers and other technical people already dealing with FOSS, it was more about a question of education rather than the formulation of a new term. That was unsurprising. What was interesting were the opinions of other, non-technical people in the industry. We started receiving emails and feedback that was overwhelmingly in favour of an alternative term. Nearly all the suggestions were based on either community, co-operation, or collaboration. Suggestions are still coming in. Opensource.com kindly agreed to run a poll to make the process easier, transparent, and fun.
We are looking for a term that translates well in countries in the EMEA region as well as captures the values and nature of our endeavours.
For the time being, we are using the term community software for the reasons Rob talked about in his original article on the subject. An important way to think about community software is that if free software represents the ethics and open source represents the technology, then community software represents the business. This is important because we need to acknowledge that business provides the resources we need to develop our communities. This is not limited to financial resources but also knowledge sharing across a broad range of disciplines including marketing, legal matters, and technical expertise. Community software is a way for those of us engaged in these activities to have a voice alongside developers and engineers.
Salim Badakhchani | Certified I.T. professional, with over 20 years of experience, specialising in the banking and telecommunications industry. Passionate supporter of Community Software developed under Free and Open Source (FOSS) licenses and an early adopter and advocate of those technologies.

This work is licensed under a Creative Commons Attribution-Share Alike 4.0 International License.