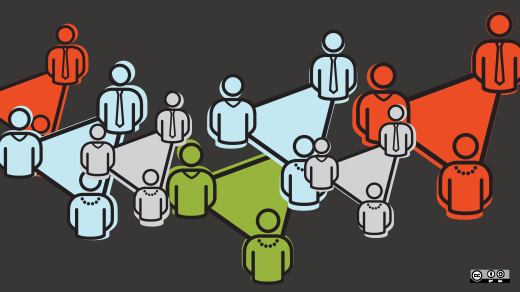 I've grown a lot as a community manager this past year. Much of that growth was focused on learning and listening. Throughout my travels to various events and conferences this year I've seen a few themes come through that I think are important—they are: inclusiveness, diversity, and empathy. So, when I started to think about what to share with you this year from what I've learned, I decided to amplify some of what others have learned too that reinforce these themes.
So, how can we make community management better in 2015? I think we start by looking back.
Good reads in 2014
Earlier this year, I shared five community management best practices.
Community managers from various open source projects including Ubuntu, Kaltura, MongoDB, eZ Publish, Sourceforge, MySQL, Joomla, and DebianMed shared with us why they love their jobs. It's a great compilation and helped us celebrate Community Manager Appreciation Day in January. Next year's day is on January 26.
Tips for 2015
This collection of thoughts and tips from community managers is something I wanted to do again. So while I was at the Community Leadership Summit 2014, I reached out to them through the Community Leadership Discourse forum to ask and listen. They stepped up and provided their thoughts and advice. Thank you Ben, Kara, Antoine, Leslie, and Alessio.
For all the community managers out there, we hope these tips help motivate, comfort, and challenge you to do great things in 2015!
Ben van 't ende, Community Manager for TYPO3
"Open Source communities are getting bigger and bigger. The same goes for communities in general as the participatory society gains importance. It is a challenge for the stakeholders that depend on the output of communities. In governing communities appreciation and gratitude should rank first. Long term thinking is essential for creating and maintaining resilient communities that thrive on values and not on value."
Kara Sowles, Community Manager for Puppet Labs
"This year I've done a lot of thinking around the place that alcohol holds in our community events. When we only choose one way of rewarding and celebrating the great work that folks in our communities do, we exclude people we should be welcoming. For those interested, I've written up a few of my suggestions on how to include and highlight non-alcoholic drinks at events alongside alcoholic ones. Here's to a delicious, welcoming 2015!"
Antoine Thomas, Community Manager for Bonitasoft
"We do not have always the time to read every posts and answer to everybody on the different places where our community members are. However, there is a very good thing to do if you want to help them, to make them feel that you are listening to them. Try to catch the most important topic trends about what people are complaining about and what are the technologies of their interest.
This way, you know:
What you need to update in your documentation
The features or products you need to improve
What are the hot topics to speak on your blog
Then, you can think about content strategy. And don't forget to answer some posts, telling where is the relative content you produced. Your community members will appreciate it."
Leslie Hawthorne, Director of Developer Relations for Elasticsearch
"There are key themes emerging or being more deeply explored: Empathy, empathy, empathy. I like to phrase it as 'make fewer assumptions, ask more questions'. Speak less often, listen actively, and with greater intention.
We community managers are grappling ever more with the implications of being welcoming and inclusive to an incredibly diverse global group of human beings. There are so many factors in play culturally that it's difficult—but incredibly rewarding—to ensure that we meet everyone's needs well."
Alessio Fattorini, Community Manager for NethServer
"I have this simple statement that I learned from Martin Reed: 'If you think every new member joins your community with the aim of actively participating and adding value, you're wrong. Most new members join purely for selfish reasons. They want to solve a problem'.
That's why new members are asked a question very early on if they aren't interested in becoming a true member of the community, if they want only to resolve their own problem. The challenge for community managers is turning this individualism into something that will end up benefiting the entire community and increasing participation.
Here are a few tips:
Help members overcome their fear of participation
Regularly ask members who write a good response to publish it as an initiated discussion
Feature highly active discussions prominently on the landing page
Make heroes (membership)
Promoting your people
If you want a better community, it's rarely a new platform you need, it's a new and better approach to community management
Write down a roadmap/todo list and ask people to do something, also very small"
---
Add your advice and tips from your experience with community management to the comments.
Jason Hibbets is a Community Director at Red Hat with the Digital Communities team. He works with the Enable Architect, Enable Sysadmin, Enterprisers Project, and Opensource.com community publications.

This work is licensed under a Creative Commons Attribution-Share Alike 4.0 International License.