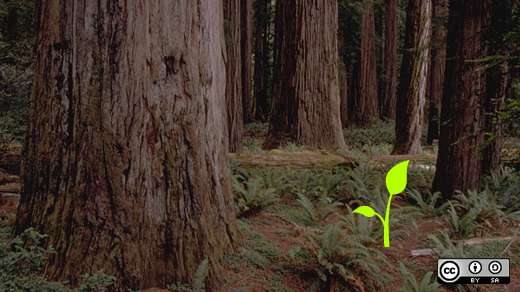 During the course of the last twelve months, the OpenStack community has advanced as more users of the leading open source cloud technology have been reporting their progress—with the help of their partners—towards making a meaningful impact on their business goals and objectives.
We've also learned how these progressive technology users are pioneering changes in their own organizations—enabling them to become more competitive in the global networked economy.
The OpenStack Summit 2014 opened with a keynote on the first day of the conference featuring lessons learned from industry leading organizations that have already deployed these open cloud technologies. Each case study had multiple instances of OpenStack that have been applied for a variety of commercial application scenarios.
Jonathan Bryce, the Executive Director of the Foundation, introduced the growing community of OpenStack Superusers. Glenn Ferguson, Head of Private of Cloud Enablement at Wells Fargo Bank, and Chris Launey, Director of Cloud Services & Architecture at the Walt Disney Company, described their IT environment and how they've adopted OpenStack as a solution to their company's varied cloud infrastructure requirements.
Addressing the needs of enterprise workloads is only part of the evolving adoption story told at this year's Summit. Several broadband service providers are also early adopters of OpenStack.
How network operators apply OpenStack platforms
During a lunch session on the same day, Fernando "Fred" Oliveira, cloud architect at Verizon, described his experience building OpenStack clouds. He explained how the company's network is growing faster than they can monetize the infrastructure, and so they're looking at open source technology as a way to proactively control costs—but their motivation goes beyond bottom-line savings.
Verizon will use OpenStack as a key enabler of its go-to-market business strategy—essentially compressing the time it typically takes them to reach significant new service revenue attainment.
Moreover, Verizon looked to this rapidly evolving software technology as a way to become more agile—from the initial service launch to the ongoing operational requirements. They have been a pioneer of Network Functions Virtualization (NFV), and OpenStack became a natural choice to use within their numerous proof-of-concept tests and ongoing pilot projects over the last year.
Exploring the full potential of NFV applications
On the second day of the OpenStack Summit Toby Ford, Assistant VP, IT Operations Strategic Realization at AT&T, described his personal experience with cloud offerings—both internally and externally focused. He started his talk by disclosing that when he first arrived at AT&T (as part of an acquisition) "open source was pretty much forbidden." Today, it's an integral part of their IT strategy.
The commitment to explore NFV is an example of their evolving strategy in action—and the company's contribution to the OpenStack community. In fact, Ford said that the adoption of OpenStack has become a somewhat unique proxy to introduce more innovation into their DevOps process. Moreover, he sees a tremendous value in the ecosystem that has formed around this open source cloud technology.
AT&T first introduced OpenStack in their lab environment during 2010. Moving quickly, they had already progressed to production workloads by the end of 2011. Today, they have approximately 120 applications deployed on OpenStack. The platform has been deployed in seven data centers. At the end of 2014, it's anticipated that three more data centers will join those in production.
The virtualization use cases have expanded from the more typical back-end applications to now include new things—such as Big Data usage scenarios. Over the next two years, AT&T plans to expand their deployment from 10 to 20 data center sites. Why so many locations? Ford says it's all being driven by the promise of NFV—particularly within the mobility systems arena.
Why open source is now pervasive
Keeping in mind that AT&T is experiencing aggressive new competition from outside of their traditional realm, Ford acknowledged that the company's executive leadership knows that they must change—and OpenStack is seen as a catalyst to rapidly advance a flexible and agile DevOps environment.
As an example of key areas of innovation, Ford pointed to the opportunities to transform how video entertainment content is stored and eventually delivered to AT&T U-verse customers. By going beyond prior constraints of the legacy vertically integrated infrastructure model, AT&T will be able to re-engineer their network architecture. This will allow them to distribute both key functions and multimedia content—thereby placing them much closer to the ultimate user.
Ford believes that the inherent capabilities of Cinder and Neutron will enable AT&T to have a more productive relationship with infrastructure vendors – leveraging the peer pressure within the ecosystem that naturally drives all vendors to produce high-quality code that works and scales as intended.
In addition to direct benefits, OpenStack adoption is also helping Ford and his team to propagate agile methods throughout AT&T's vast IT organization. Besides, there has been a trickle-down effect from the early results. Now, AT&T has looked more closely at Software Defined Networking (SDN), and Ford says that he's really excited by the opportunity to advance substantive change in the core network.
Ford believes that it's the federation—the binding cohesion—that will ultimately make OpenStack succeed. Granted, there are recognized challenges in a number of key areas, but Ford is confident that the current path for OpenStack is both sound and stable. He anticipates more forward-thinking service providers, globally, will follow the lead of the early adopters. The positive impact is truly remarkable.
David H. Deans | Technology, Media, Telecom analyst, consultant, columnist - digital multi-platform practitioner - commercial transmedia storyteller @dhdeans - David is the founder of GeoActive Group. He published the Hybrid Cloud Journal, while working at Red Hat.

This work is licensed under a Creative Commons Attribution-Share Alike 4.0 International License.