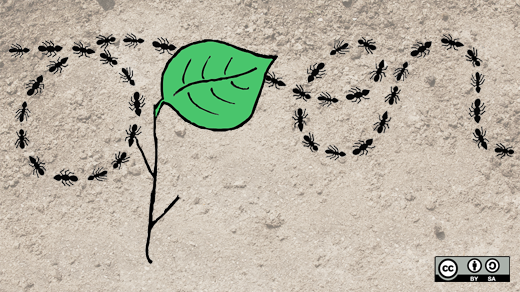 Learning is easier with a community of practice. For some in the open source world, community is something that takes only a virtual form, but there's still a lot of value in good old fashioned face-to-face communities to share and learn together. Taking a page out of the book of Linux User Groups (LUGs), several advocates for open source projects have found the population of interested users in their area to have reached the critical mass necessary to build and sustain local user groups of their own.
The OpenStack community, in particular, has embraced this model of local meetups. During the OpenStack Summit in Atlanta, I attended a talk by David Medberry entitled "Building an OpenStack Community in your Neighborhood." David is a senior cloud engineer at Time Warner Cable, but he is also the organizer of the Colorado OpenStack meetup. I've summarized below some of the excellent tips he provided as a teaser, but I highly recommend checking out the full video.
Getting started
The secret here is that it's not really that hard. Come up with a meeting topic and a date, and you've officially got a group going (sans people, but we'll get to that). Often times, the hardest part is just taking that initial step.
Getting people there, even in dispersed areas
Not all development happens in the Bay Area or other major tech corridors. One of the great bonuses of working in the technology sector, for many, is the ability to live and find work in any of the area you chose. But what do you do when your fellow developers and users are geographically separated? First, make use of existing meetups to find potential collaborators. For OpenStack, this might include LUGs, Python user groups, cloud technology groups, DevOps enthusiasts, and others. Take advantage of nearby universities as potential sources of new members or for spreading the word. And when geography prohibits, use videoconferencing and other communications tools to bring in folks who might not be able to make the drive for every meeting.
Make it fun
User group meetings, more often than not, take place after hours. In addition to having good topics and good speakers, it's important to make meetings entertaining! David suggest brewpubs as ideal venues, but at the very least, grab a pizza or two.
Find sponsors
You can host a group without sponsors, but finding a companies and organizations to help will make the process easier. Sponsors can provide meeting spaces, food and other treats, swag, attendees, and speakers. And many companies are excited to provide support—you just have to ask them. If they say no, it's easy to move on and no harm is done, but you may be surprised at how many would say yes.
The full video of the session is below. For more tips on sustaining communities both virtually and in-person, check out the "community management" tag on Opensource.com.
Jason was an Opensource.com staff member and Red Hatter from 2013 to 2022. This profile contains his work-related articles from that time. Other contributions can be found on his personal account.

This work is licensed under a Creative Commons Attribution-Share Alike 4.0 International License.